How to Build Your Keyport Pivot
Whether you choose the Pivot 1.0 or the new Pivot 2.0, there are so many choices when it comes to building your own Keyport Pivot. So, how do you break it down to make sure that you create the ultimate all-in-one tool for yourself? Starting with the Keyport Pivot modular key organizer, we have put together a little diagram to optimize your selections in just four easy steps.
Step 1 - Choose Your Pivot Key Organizer
Now you have three choices to make here, and we will break them down for you.
Pivot 1.0 or Pivot 2.0
While many of you will go with the newer Pivot 2.0 because of the TPU band, the larger D-ring (for attaching loose items like an auto fob), and super easy setup, there are several reasons why the Pivot 1.0 works best for some.
The Pivot 1.0 holds slightly more keys and tools - between 2 and 9 vs. 2 and 8 for the Pivot 2.0. With the 1.0 Expansion Kit, the Keyport Pivot 1.0 can hold up to 14.
Some prefer the watch band to the TPU for a more jewelry style look. We have even had a few customers mention that they use the watch band as a fidget tool.
If you do not connect lose items like an auto fob to your Pivot, then the Pivot 1.0 is a solid choice because the tiny D-ring locks down and doesn't get in the way.
The Pivot 1.0 is less than $15, and it still comes with a two-year subscription to our exclusive KeyportID lost & found. That protection alone is worth more than $15 for a fighting chance to get your keys back before the aggravation and cost of replacing them. Just talk to anyone who has lost their cost and had to rekey their house as well as replace their expensive auto fob, and you will appreciate this even more.
Pivot 2.0 Materials
If you go with the Pivot 2.0, then you will have your choice of materials - aluminum, stainless steel, or titanium.
Color Options
Whether Pivot 1.0 or Pivot 2.0, you will have a choice of colors. Our standard colors are Black (most popular), Red, and Silver. We occasionally do limited run colors like Blue, Green, and Orange. We currently have Blue and Orange Pivot 2.0s, so get them while you still can. They are not always available, and we don't run them very often.
Step 2 - Select Your Inserts
Once you determine the number of keys you wish to include, you may want to add a couple of inserts. Inserts are pocket size tools that go in the Pivot alongside your keys. We designed each insert to fit securely in your Pivot without the need for spacers like some other key holders, but we include several Delrin spacers in case you would like to use them. Here are a few of our most popular inserts:
Step 3 - Select Your Modules
Once you have gotten the inside of your Pivot outfitted with keys and inserts, it is time to look to its exterior. The Pivot (both 1.0 and 2.0) is modular, and you can clip modules right onto the two sides of your Pivot's chassis. We designed modules for two main reasons:
Easy access to important tools - like universal remote, flashlight, and pocketknife. For example, having OmniFob on the outside allows you to control your smart home devices even faster than accessing them on your phone... oftentimes without even looking (check out OmniFob Quick Controls).
To build quality products (and not just squeeze them in), some primary functions require a sturdier foundation than just rotating out on a pin; they benefit from the rigidity and support the chassis provides. Just compare our NEBA Pocket knife with a rotating mini-knife blade on other key organizers, and you will immediately notice a difference.
Here are our most popular modules:
Step 4 - Select Your Accessories
Now that you have got the utility part of the equation down with all your keys, pocket tools, and smart tech all-in-one, it is time to add a little extra style and personalize your Keyport. This starts with Faceplates.
Faceplates clip onto the Pivot's chassis directly or onto any mid-module. You can tell a Mid-Module from an outer module because it will have 3 squares on its side. The MOCA II and the NEBA Knife modules are both mid-modules because other modules and faceplates can be stacked on top of them. The Pocket Flare and OmniFob are outer modules because they need to be on the outside for direct access. We offer a wide range of Faceplates and continue to add them constantly. If you have an idea for a faceplate, please let us know here.
In addition to faceplates, we offer several carabiners and lanyards so that you can connect loose items to your Pivot. Here are our favorites:
A Couple of Very Useful Extra Steps...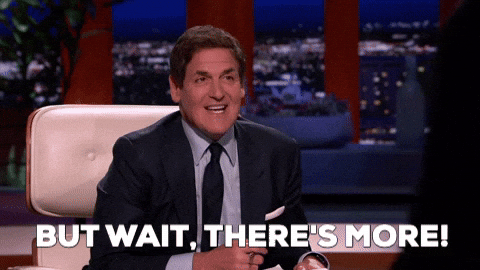 While not mentioned in that first graphic, there are two additional steps that seasoned Keyporters know about.
Step 5 - Complementary Products
Utility, convenience, technology, and style are our watchwords at Keyport. We design our products with these in mind at all times. But they go well beyond our products to all of the other items we use in our personal and professional lives. So, we have begun to acquire a wide range of everyday carry (EDC), personal security (physical and digital), and Internet of Things (IoT) products that meet our stringent criteria for things that go great with your Keyport. They are mixed into our site, and you can check some of them out here:
We will be adding dozens more in the weeks and months to come.
Step 6 - Register Your Pivot
This is an important step when you receive your Pivot.
Every Keyport Pivot comes with a FREE two-year subscription to our exclusive KeyportID lost and found service.
Each Keyport includes a serial number which acts as its KeyportID. Once registered, anyone who finds your Keyport if it gets lost can contact you directly through the KeyportID interface (anonymously on both sides) to coordinate its quick and safe return. Oftentimes, Keyport owners are notified before they even know their Keyport is missing. Keyport even offers a Reward if Found to thank the finder on its customer's behalf.
And unlike Bluetooth, KeyportID works anywhere, anytime. It doesn't require WiFi, Bluetooth connectivity, or a mesh network, and it won't drain your phone's battery.
But it doesn't work unless you register your Pivot! Consider the two minutes it will take vs. the cost of replacing all your keys and re-keying your locks if you ever misplace your Keyport.
Step 6.5 - For Reading This Whole Post...
One final step for only the most experienced Keyporters is that we often reward those who pay attention. So, for reading this entire post (or at least making it down to the bottom), here is a discount code - IMADEIT - for a FREE accessory bundle with your purchase of $50 or more.
So there you have it - a fun and engaging way to build the best key organizer + multi-tool + universal smart remote with lost & found on the planet. If you have any questions or suggestions on how we can improve the purchase process or if you have an idea for a module, insert, or accessory, please let us know at support@mykeyport.com.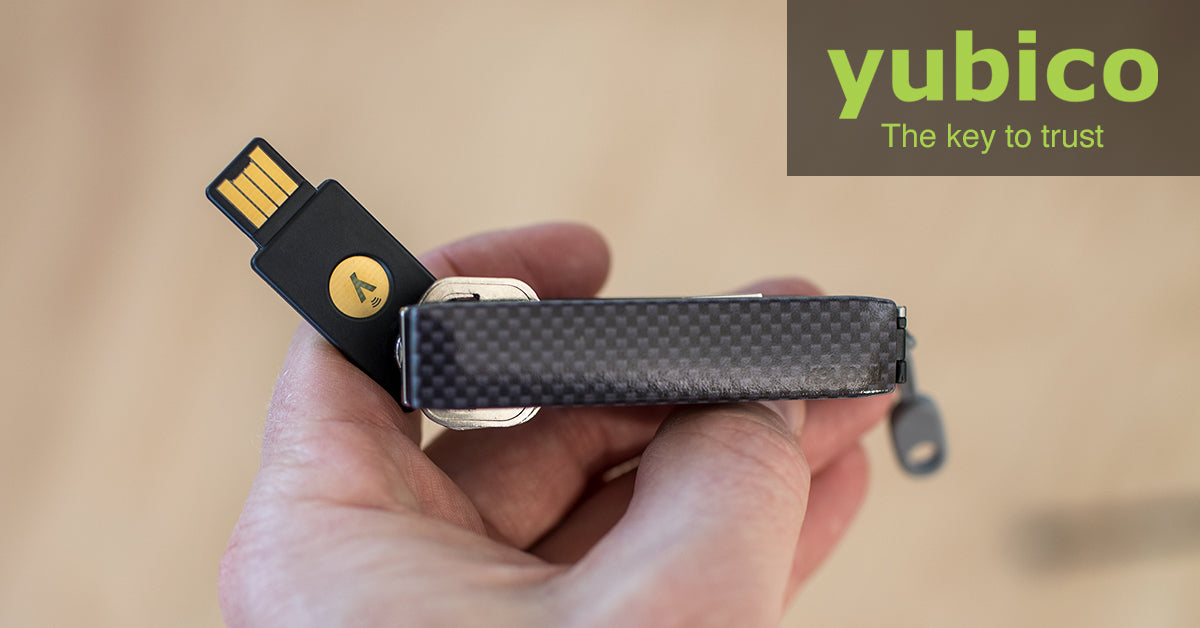 Help Keyport Raise Autism Awareness
April is World Autism Awareness Month, and it is very important to us as a member of our extended family has autism. We want to raise funds and awareness to help make the World a kinder, more accep...
Read more