The Shortcut Remote for Your Smart Devices
OmniFob is the shortcut remote for your smart devices with a built-in Bluetooth LE locator, mini-flashlight, & remote camera trigger. It's like having multiple smart buttons, apps, & fobs in one remote. Works with Samsung SmartThings and Yonomi Ecosystems

Smart Home

BLE Locator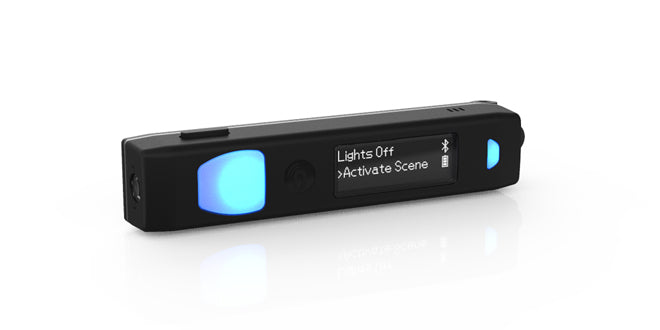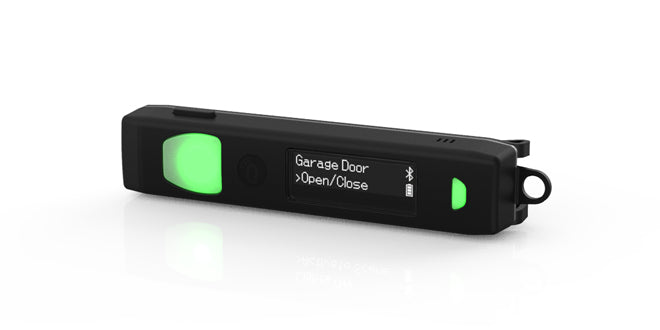 OmniFob pairs with your smartphone via Bluetooth. Using your phone as a hub, the OmniFob app calls secure cloud APIs to control your smart devices through a wide range of communication protocols including ZigBee, Z-Wave, Wi-Fi, Bluetooth, etc.

Really intuitive device. Was able to install the app on my phone, connect the Omnifob to my phone and start controlling my smart home devices in around 10 minutes.
-Antonio M.-

It is really the magic bullet if you would like a device that allows easy and intuitive control over all your Smarthome devices. Being heavily invested in the SmartThings ecosystem (both in time and money) I learned that this device was targeted towards SmartThings and Yonomi which made it a no-brainer for me.
-Bruce L.-

With Chipolo and Yonomi integration I can find, trigger and control just about everything in my house. Manual triggering of Yonomi routines on the omnifob give me oversight and control of automation that sometimes runs amok.
-Eric M.-

"With this app, and the OmniFob hardware, your world will never be the same. Imagine having the keys to your car, and your home, plus every light switch, and SmartThings control, in one little Fob."

-Josh M.-

The Omni has completely changed the game for me.
-Ender-

I gave my keys Superpowers!! One less thing you need to worry about and you can find your phone as well.
-Michael G.-
Smart Home
Turn on the lights, open the garage, disarm the alarm, unlock the front door, and even do it all at once by setting up Scenes and Routines.

Initiate multiple commands at once. For example, a "Leave Home" routine might include:

Close the garage
Lock the front door
Arm the security system
Turn off all smart lights
Built-In BLE Locator
OmniFob has a built-in Bluetooth locator powered by Chipolo so you can find your OmniFob from your phone... or find your phone from your OmniFob. And it works with Siri, Google Assistant, and Alexa.



Quick Controls
With Quick Controls, you don't have to look at your OmniFob to activate it. Combined with a scene or routine, they allow you to trigger smart actions quickly without digging your phone out of your pocket or purse, unlocking it, selecting an app, opening it, and then selecting the function you wish to initiate.

Quick Controls are completely customizable in the Keyport app so you can assign your most frequently used actions to the Quick Control option of your choice.

Currently there are six Quick Controls to choose from.
Security
OmniFob does not connect directly to your devices. It simply connects to the Keyport app on your smartphone via Bluetooth and acts as a shortcut to your smart apps. If you lose your OmniFob, your connected devices will not work outside your phone's Bluetooth range but you can still track it with the Chipolo app. For security, you can unpair your lost OmniFob's devices so they won't work if it re-enters your Bluetooth range, but the Chipolo location service will still work. Once found, you can easily reconnect your devices.
Learn more about OmniFob Security Features >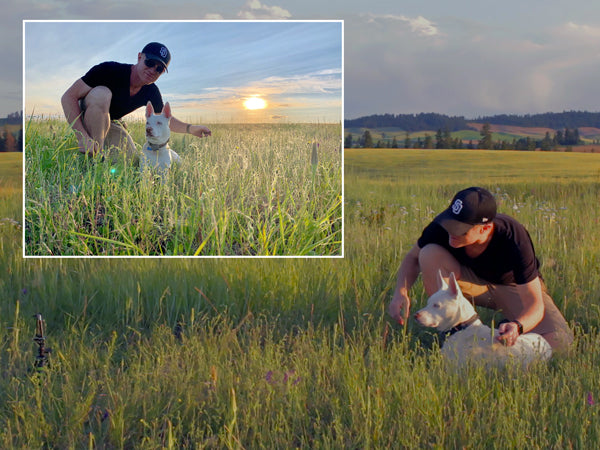 Remote Camera Trigger
Take group pictures and selfies hands-free, from across the room.
USB-C Rechargeable
Re-charge with the included USB-C cord. Battery lasts 2-4 weeks.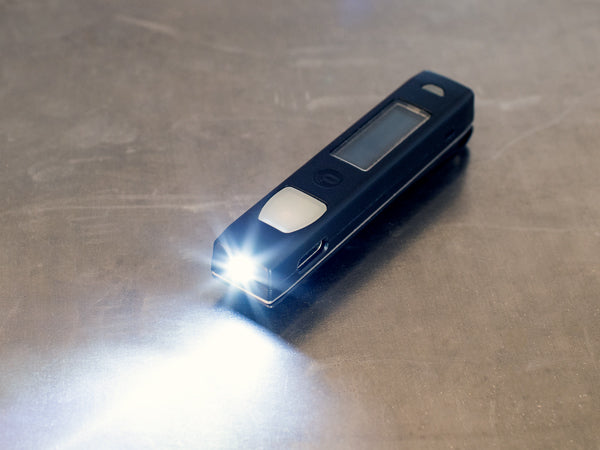 Built-In Flashlight
Quickly find your way in the dark with the built-in mini-flashlight.