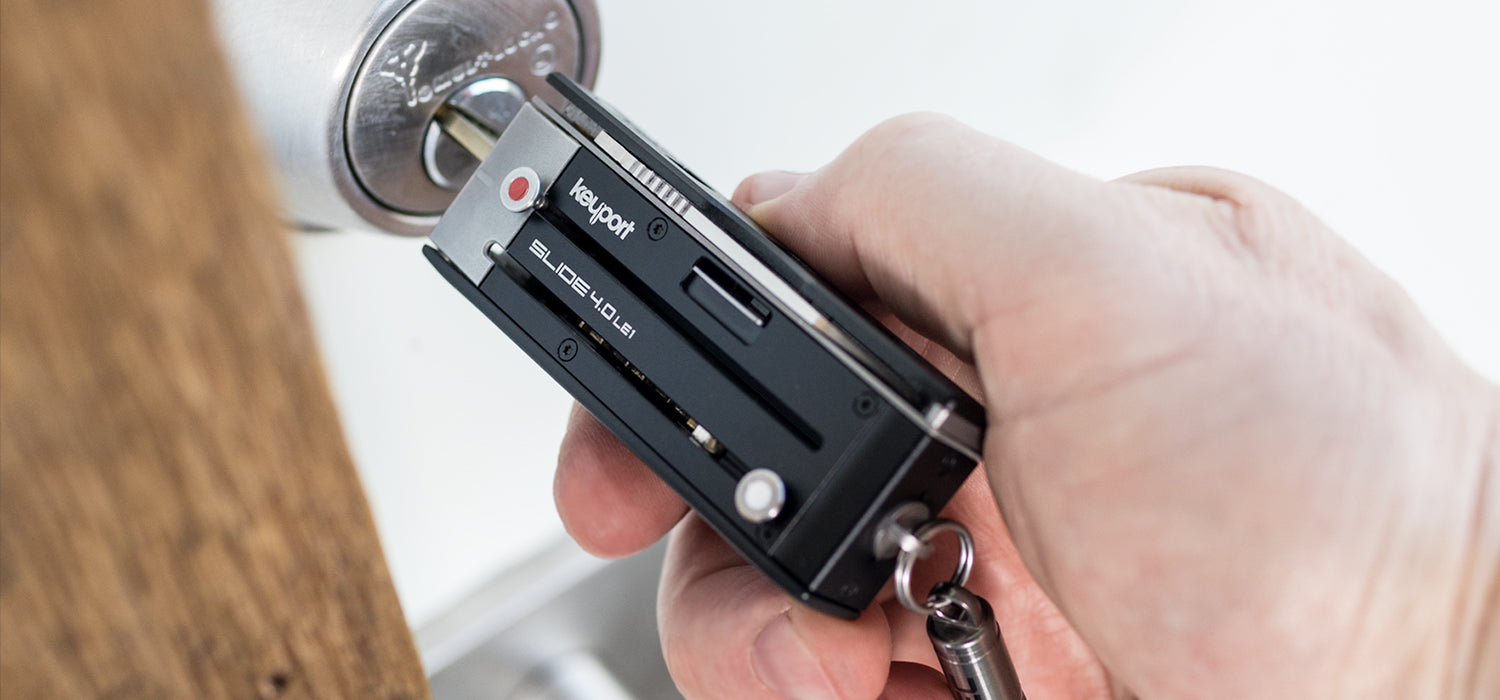 Next Level Key Organizer + Multi-Tool
Utility + Convenience + Style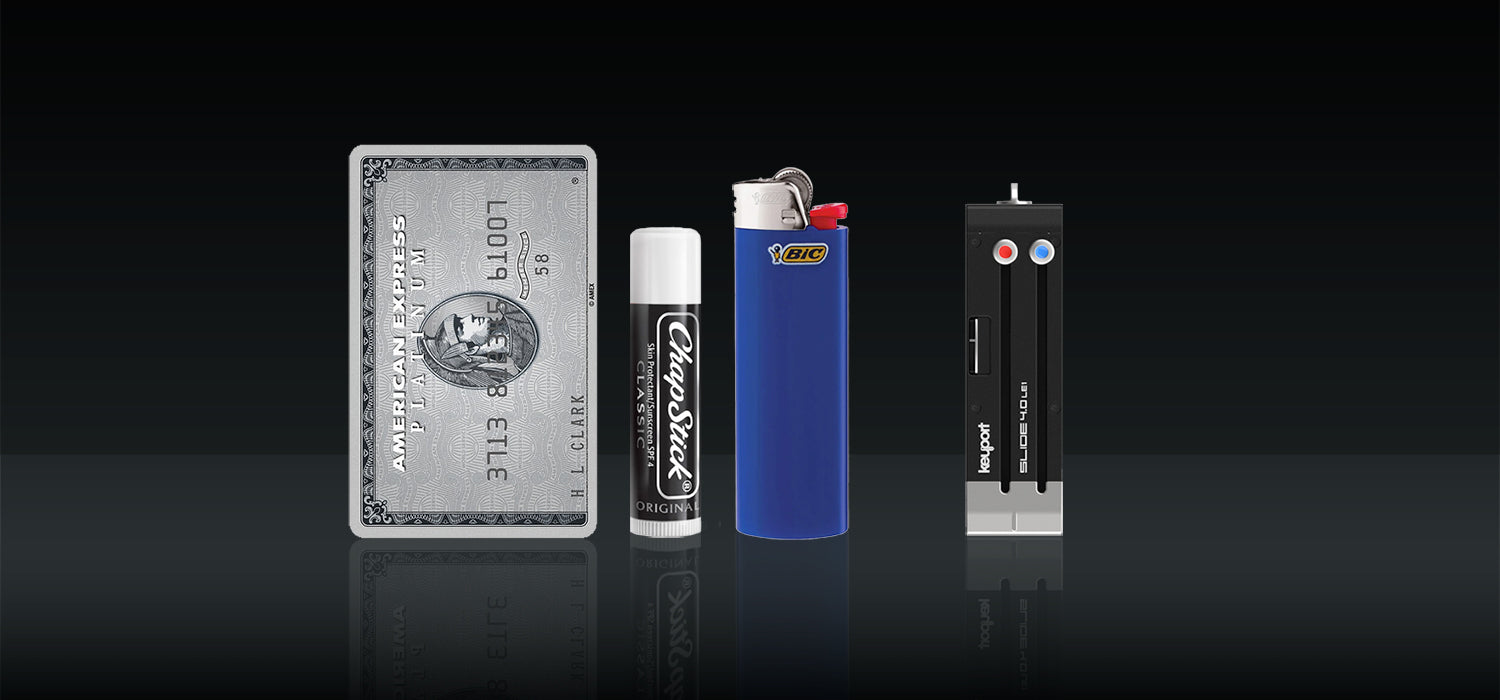 Only weighs 1.1oz. & holds 4 of our patented Key Blades
Smaller than a lighter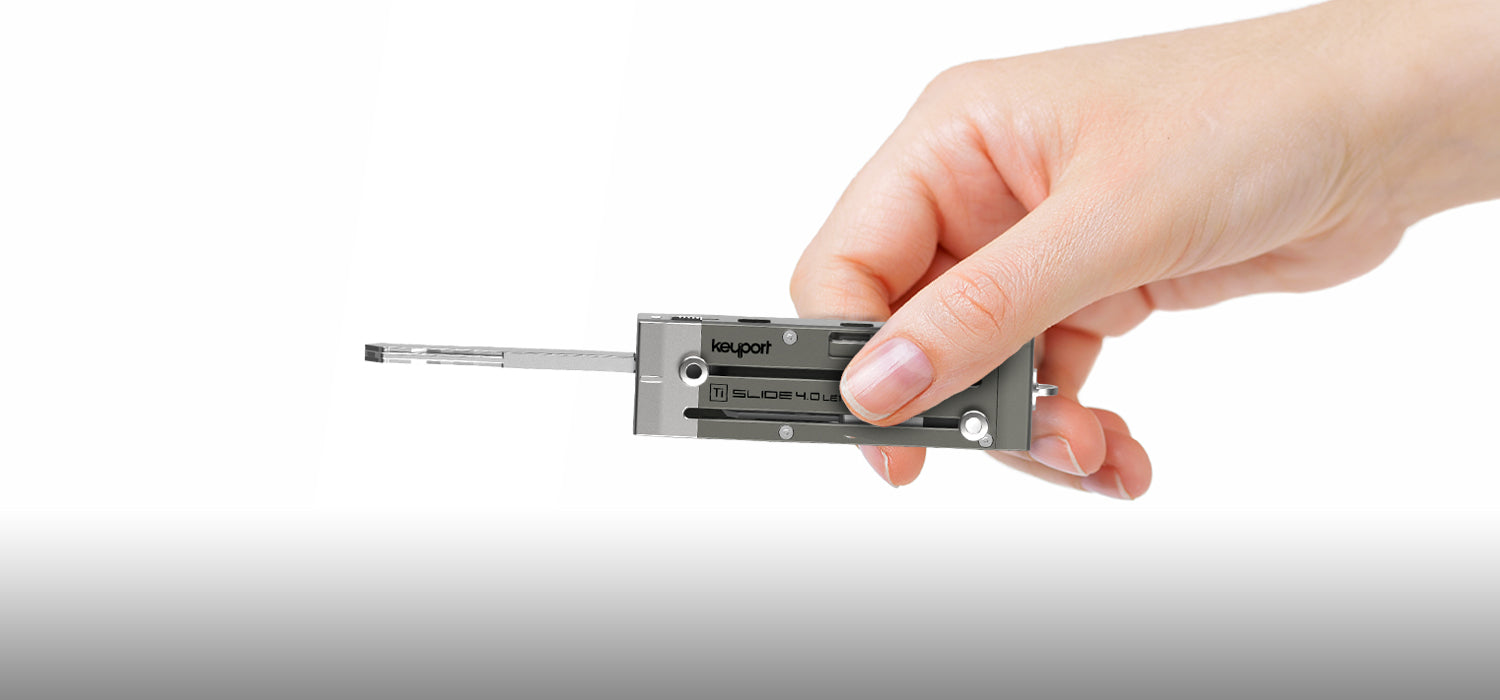 One-handed No-Look Access
One-handed No-Look Access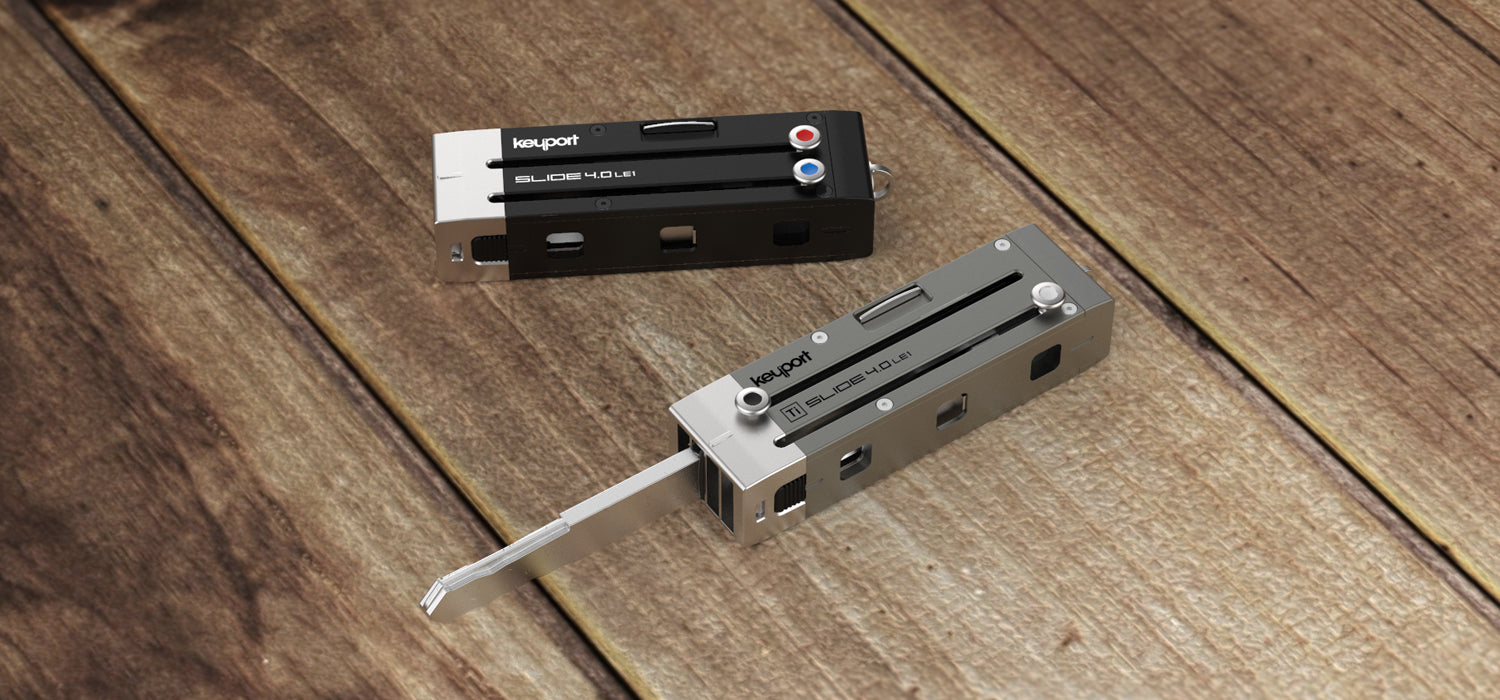 Two limited edition options - Machined to perfection
Now Available in Titanium

One-Handed Access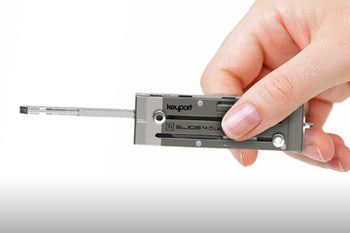 Premium Materials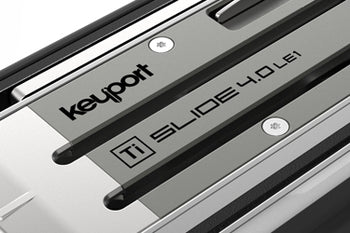 Holds 4 Keys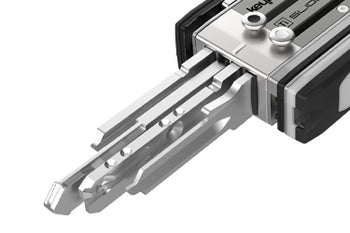 Modular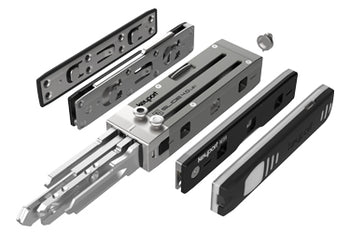 Customizable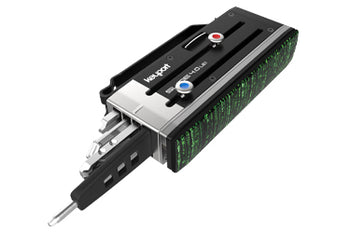 Lost & Found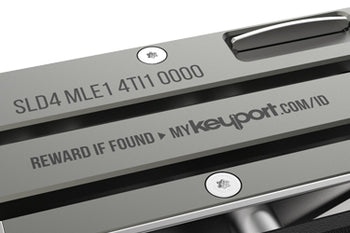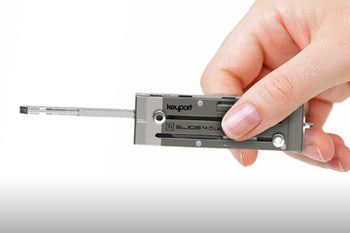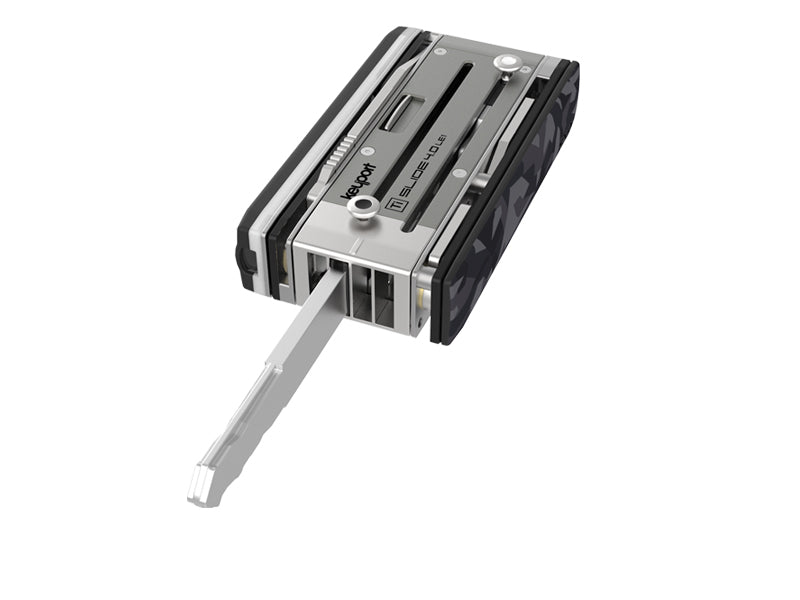 NEXT-GEN MODULAR MULTI-TOOL
THE LIMITED EDITION KEYPORT SLIDE 4.0 LE1 CONSOLIDATES KEYS, POCKET TOOLS, AND SMART TECH INTO A FULLY CUSTOMIZABLE, MODULAR UNIVERSAL ACCESS DEVICE.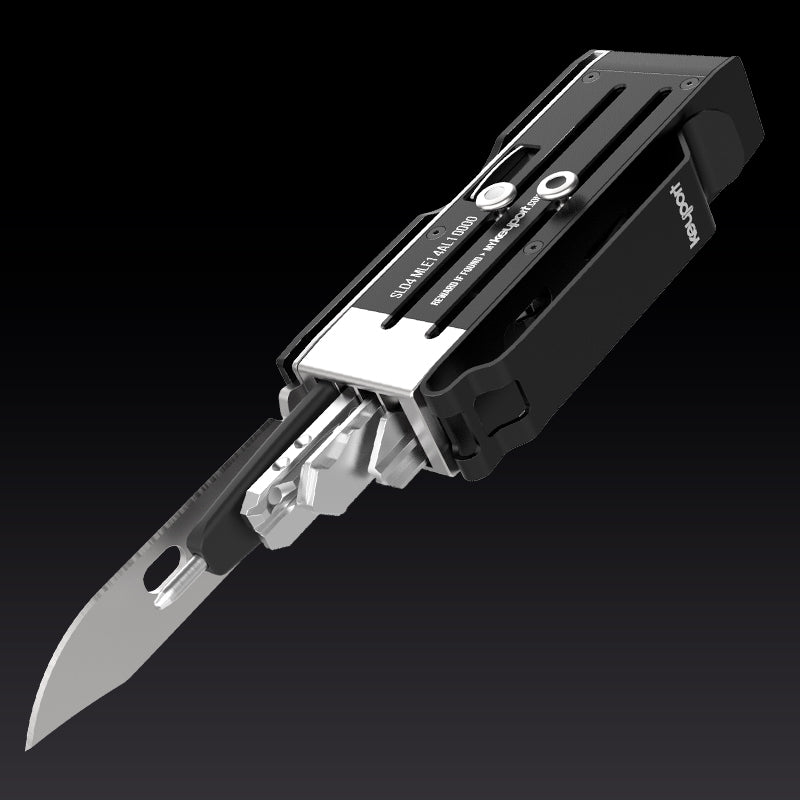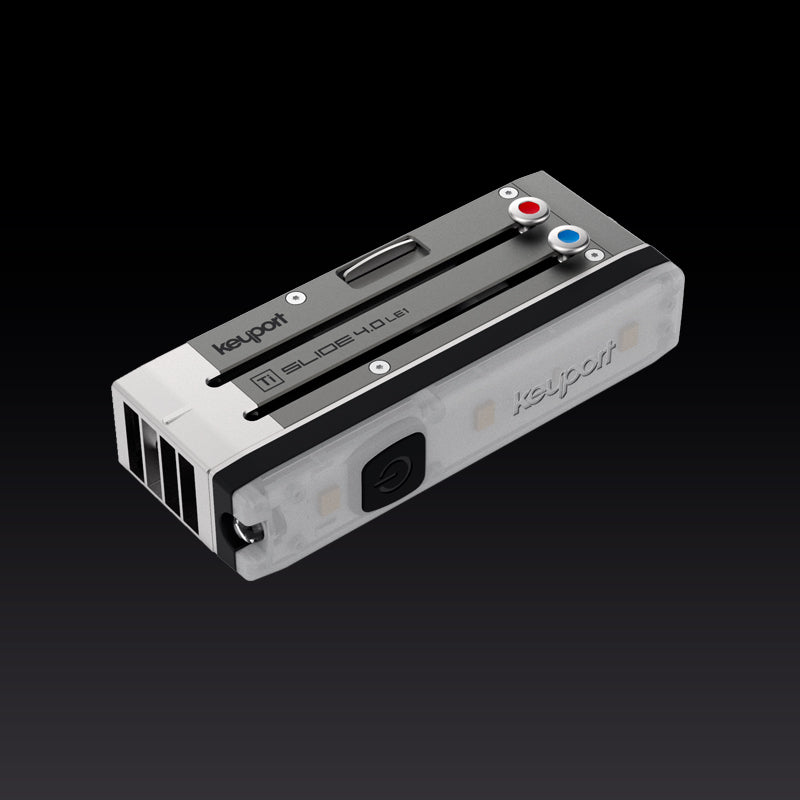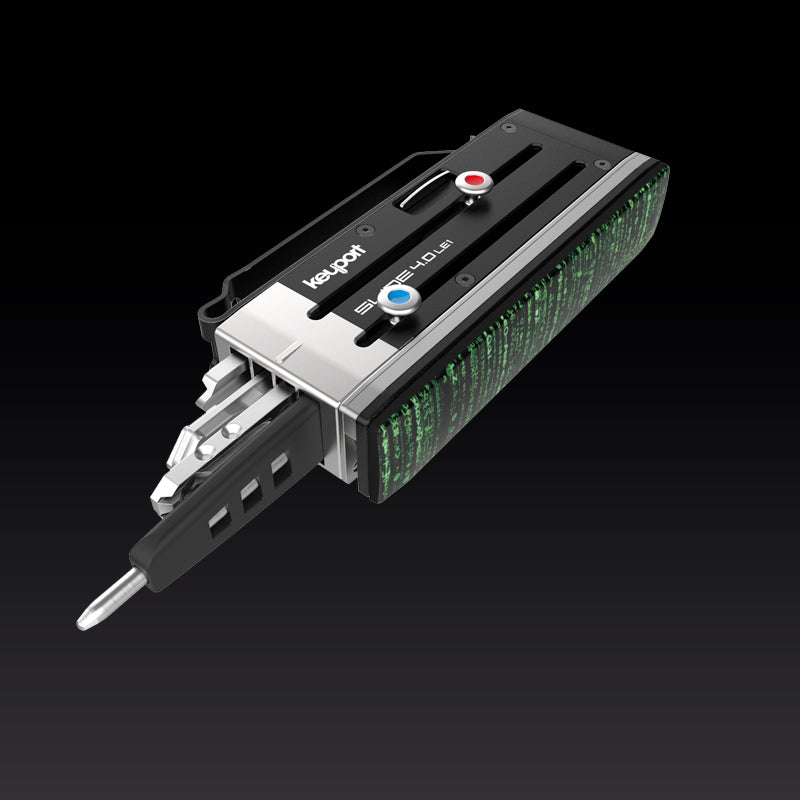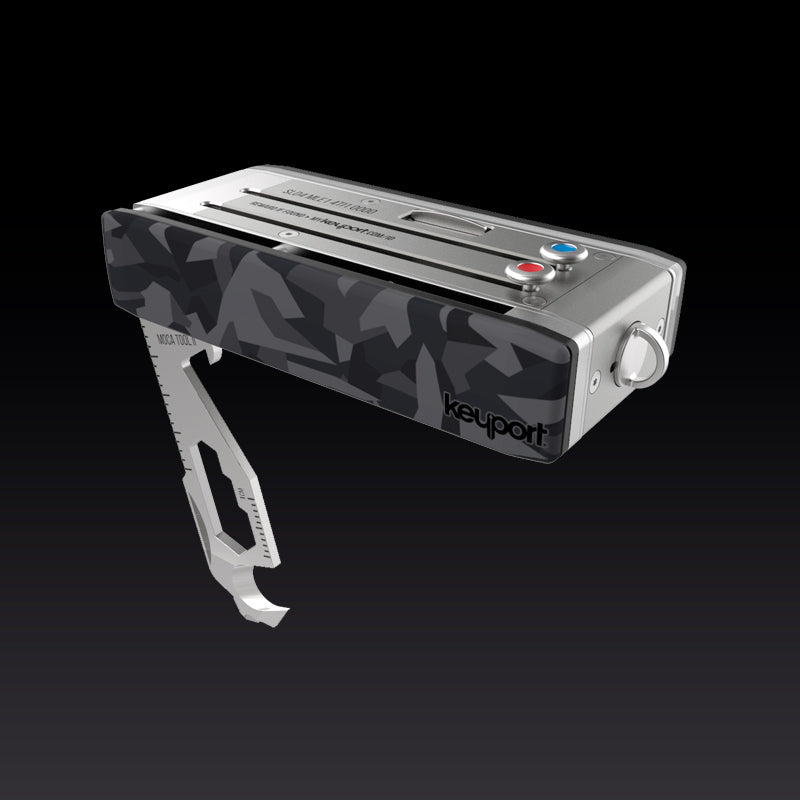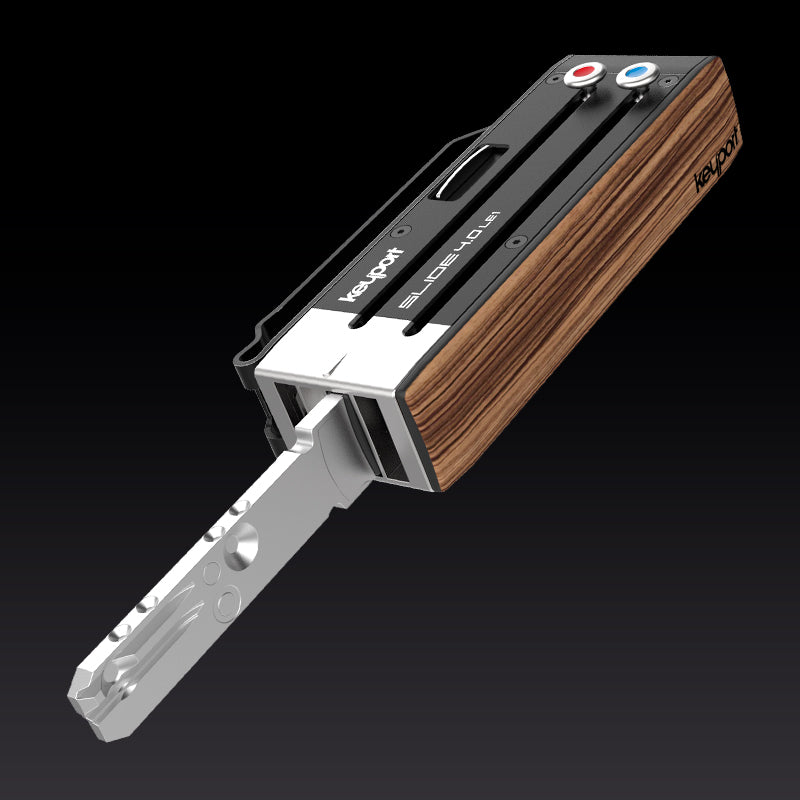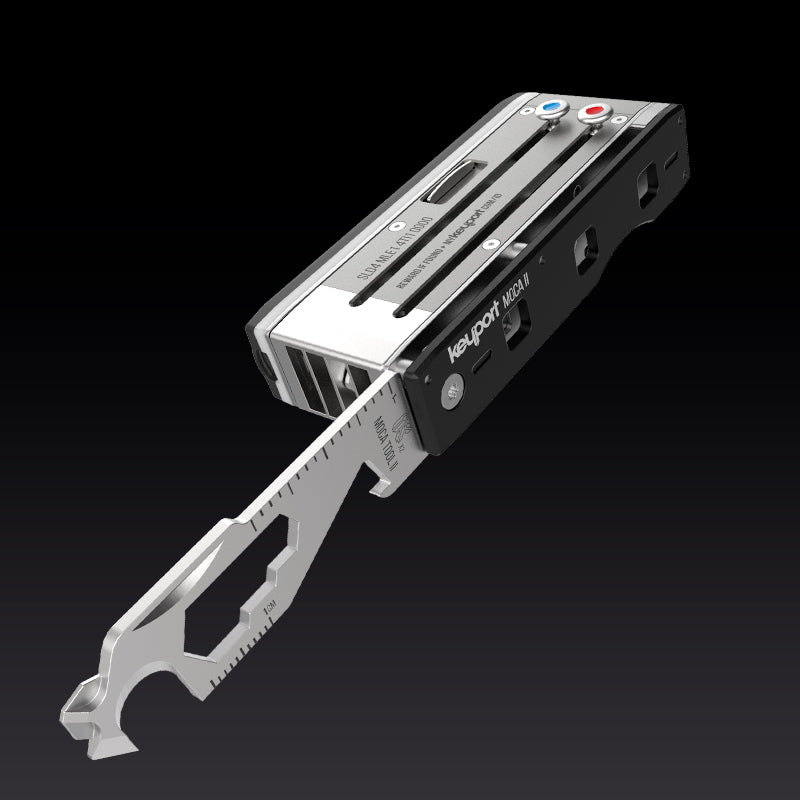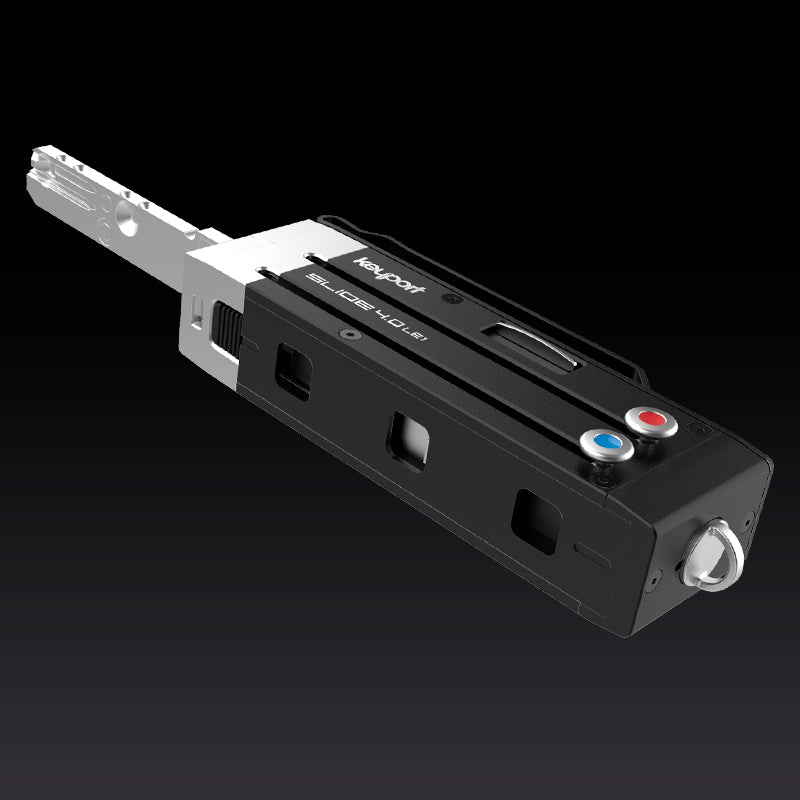 WATCH THE PROTOTYPE DEMO VIDEO
Slide 4.0 LE1 Overview
Infusing utility with style, the Keyport Slide 4.0 LE1 is a premium, all-metal key organizer that consolidates your keys, pocket tools, and smart tech into an indispensable universal access device.

The all-new Slide 4.0 LE1 features Keyport's one-of-kind modularity with a range of superior quality tech and tool modules. Simply snap on a module and remove it just as easily by depressing the new module release tab. As an ode to the original Slide design that took the internet by storm back in 2007, the unique modular design features a stainless steel detachable bezel (to load your Key Blades and Keyport Inserts), stainless steel Nodes to smoothly deploy and retract your keys and tools, and a spring loaded detachable minimalist D-ring for attaching loose items.

Machined from grade 5 titanium or aircraft grade aluminum and hand assembled, the LE1 Slide is ultra-compact (2.87" x 0.83" x 0.59" / 73mm X 21mm X 15mm) and lightweight (1.1 - 1.3 oz).. The Slide is the ONLY key organizer with truly one-handed access. The color-coded nodes (blue, red, black, and white) are easy to identify at a glance but after using a your Slide a few times, you will memorize where each key is by touch since one side of the bezel has a raised notch to quickly identify which side you're on.
Slide 4.0 LE1 New Features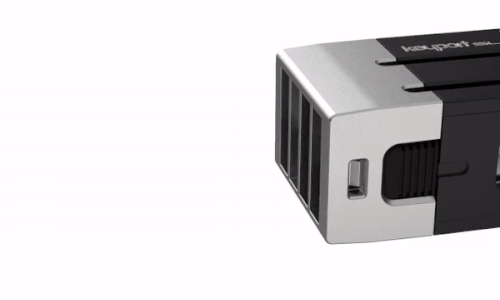 Removable Bezel
Front loading Blades and a new removable stainless steel bezel
Detachable Link
Push & twist spring-loaded Link to attach & detach loose items.
Module Release Tab
Simply depress the tab and slide off your Modules & Faceplates
KEYPORT SLIDE VS. COMPETITION
Ultra premium
Much more than just two pieces of metal sandwiched together with bolts you could buy at a hardware store like other key organizers.
Unique all-in-one form factor
Reduces keys, lightweight, compact, and cleans up your pockets so you can carry everything you need all-in-one device.
One-handed access
The ONLY key organizer with true one-handed no-look access so you're not fumbling around trying to find the correct key.
Modularity
Incorporates Keyport's one-of-a-kind modular everyday carry system that seamlessly integrates snap-on Modules and custom Faceplates.
Lost & found
Includes a FREE two-year subscription to KeyportID lost & found recovery service (anonymous & direct).
Slide 4.0 New Features
A removable bezel, detachable link, and module release tabs highlight the new features in the Limited Edition Slide 4.0 LE1.
A removable bezel, detachable link, and module release tabs highlight the new features in the Limited Edition Slide 4.0 LE1.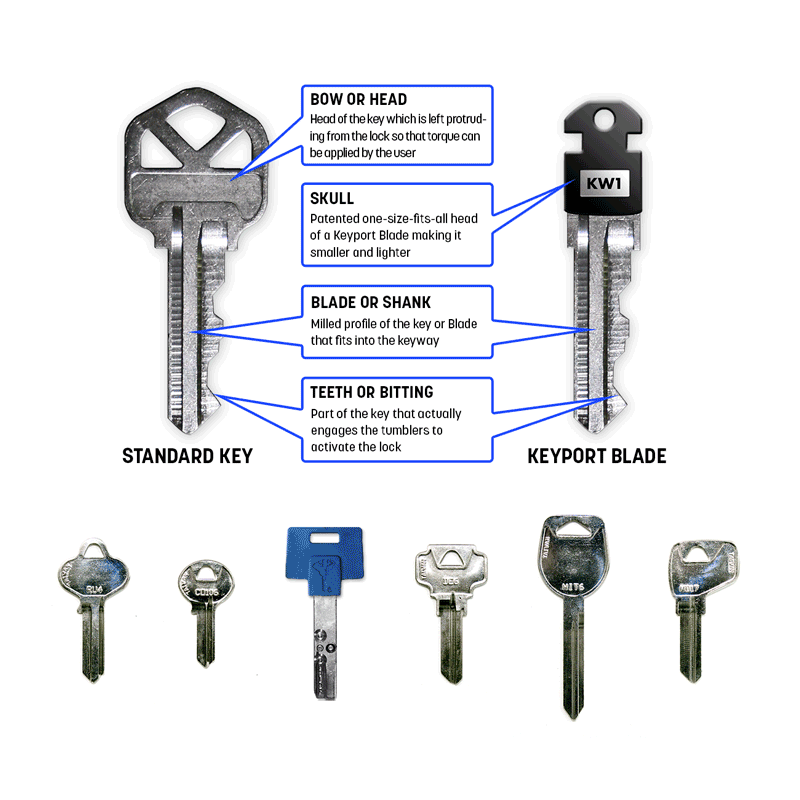 One size fits all patented
Keyport Key Blades
Unlike the Keyport Pivot which uses your existing metal keys, the Keyport Slide uses our proprietary Keyport Key Blades. Smaller and lighter than traditional keys, Keyport Key Blades feature a one-size-fits-all key head and fit securely in the Slide. Using our simple Key ID Form, we identify your key types so that you can get Key Blade blanks that match your keys. You can do this after you place your order. Learn More
U.S. & Canada For U.S. and Canadian keys, we offer Keyport Key Blade blanks for most key types which you can take to your local locksmith to be duplicated from your original keys.
International Customers Since we don't stock international key blanks, you will need to send us copies of your keys which we will convert into Keyport Key Blades by removing the key head and attaching our universal head. Learn More
Need help?
Frequently Asked Questions
The Keyport Slide uses proprietary keys called Key Blades which utilize a one-size-fits-all head and fit securely in the Slide. Lighter and smaller, Keyport Key Blades replace your current keys.

For U.S. and Canadian keys, we offer a wide range of Key Blade blanks which you can take to any locksmith to duplicate your traditional keys.

For international keys, we require that you send us a copy which we will convert into Keyport Key Blades, removing the heads and attaching our universal head.

In either case, after you place your order, fill out a Key ID Form and upload the images to our Secure Upload Facility so that we can confirm next steps.

If we find any of your keys are not compatible and you are not interested in proceeding, we are happy to refund your Slide purchase. Learn More
Yes, all Key Blades from previous Slides V.01, 2.0, and 3.0 are compatible. There are two Inserts from previous Slides V.01 and 2.0 that are not compatible (bottle opener and mini-light).
Ideally, you are able to choose only 4 keys that you use every day to add to your Slide. Part of the Slide's value is reducing the items you carry to essentials only. So, the odd key you never use or don't even remember what it is does not make the cut. If you absolutely cannot reduce the number of keys you carry to 4 or less, here are your options: Purchase two Slides and connect them together via the D-rings like nunchucks. We have seen several customers do this and are happy with the configuration. Connect additional keys along with any auto fob(s) to the D-ring directly Check out the Keyport Pivot 2.0 which holds up to 8 keys and tools
No. We currently only convert metal keys into the Slide along with a few select transponder chips for motorcycles and older vehicles. We recommend that you connect your auto fob to the Slide via the D-ring using a ParaPull or Quick Release. For electronic proximity keys that don't require you to pull them out of your pocket, you don't really even need to connect them. That way, you are not pulling out your bulky auto fob every time you use your Keyport.
Yes, the Keyport Slide is compatible with the most popular brands of high-security keys including Medeco, Assa, Mul-T-Lock, Abloy, Evva and Schlage Primus. High-security/restricted keys are often protected by patent, which prohibits other manufacturers from making unauthorized productions of the key blank. To get a high-security key converted to a Keyport Blade you must send us a physical copy. There is no extra charge for the conversion when you purchase a Keyport Blade.
After reviewing the Slide 3.0 numbers and seeing a clear decrease over the past three years in the number of keys most people carry, we decided to start with a 4-port Slide only.
Build a custom Slide to your own personal specs
How to Order a Slide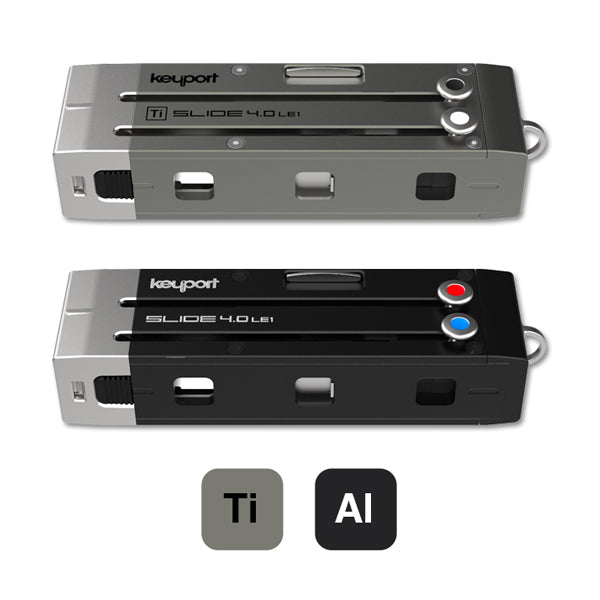 STEP 1
Choose Your Slide 4.0 LE1
Titanium or Aluminum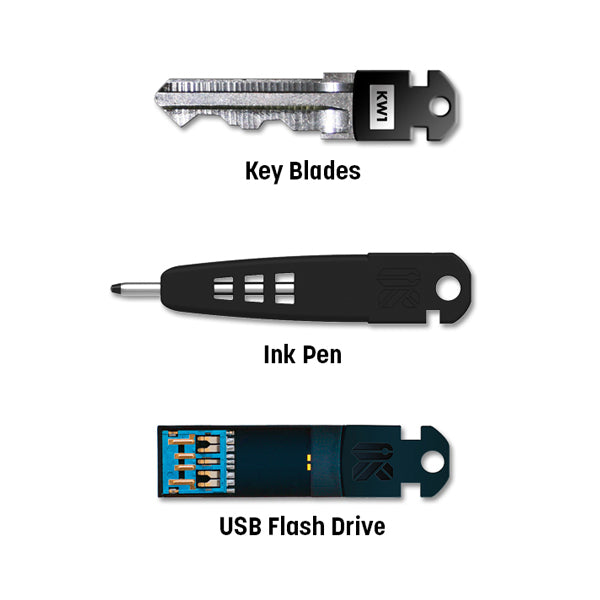 STEP 2
Choose Your Blades + Inserts
Up to four per Slide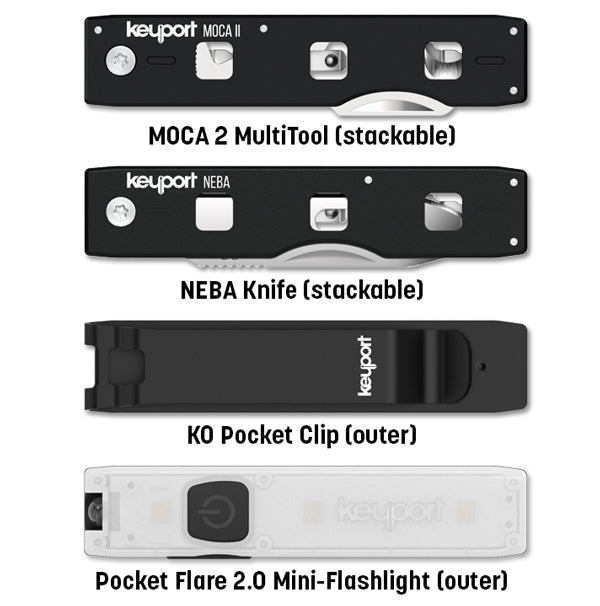 STEP 3
Choose Your Modules
Modules snap onto both sides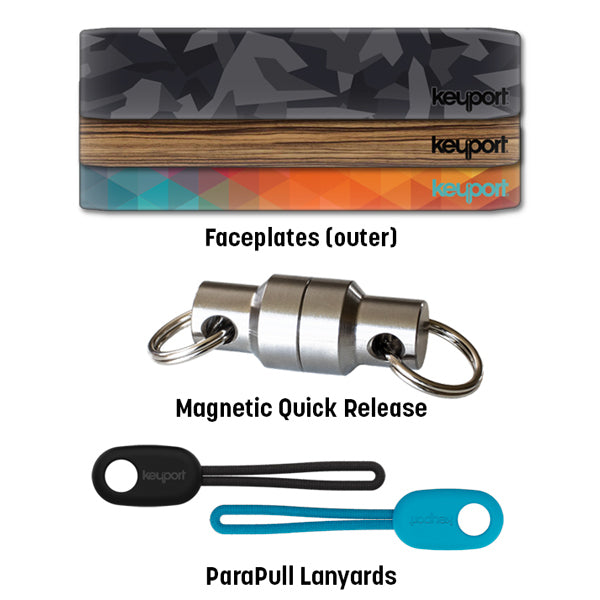 STEP 4
Choose Your Accessories
Add additional style & features
Choose Your Slide 4.0 LE1
Black Anodized Aluminum or Natural Titanium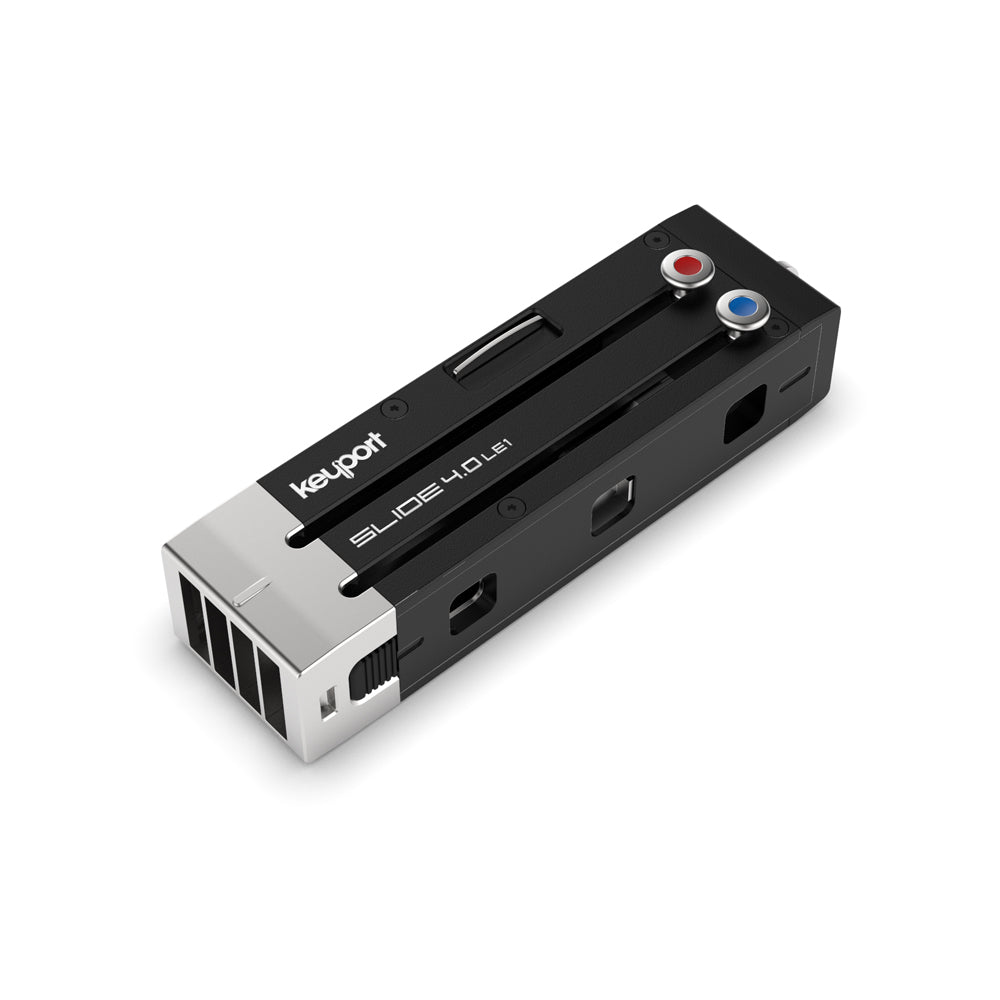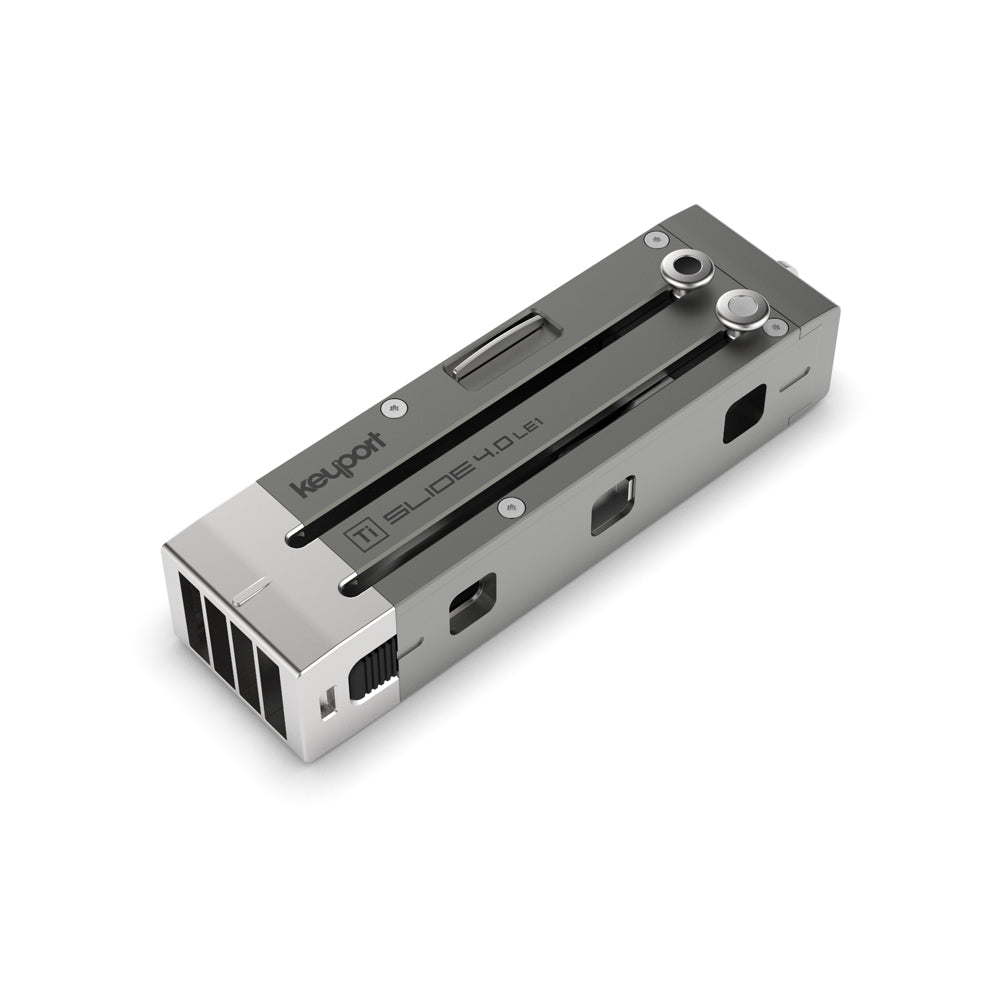 Choose Your Key Blades & Inserts
Holds up to 4 Key Blades + Inserts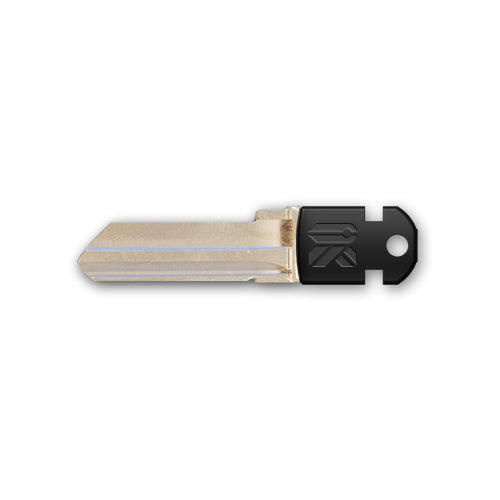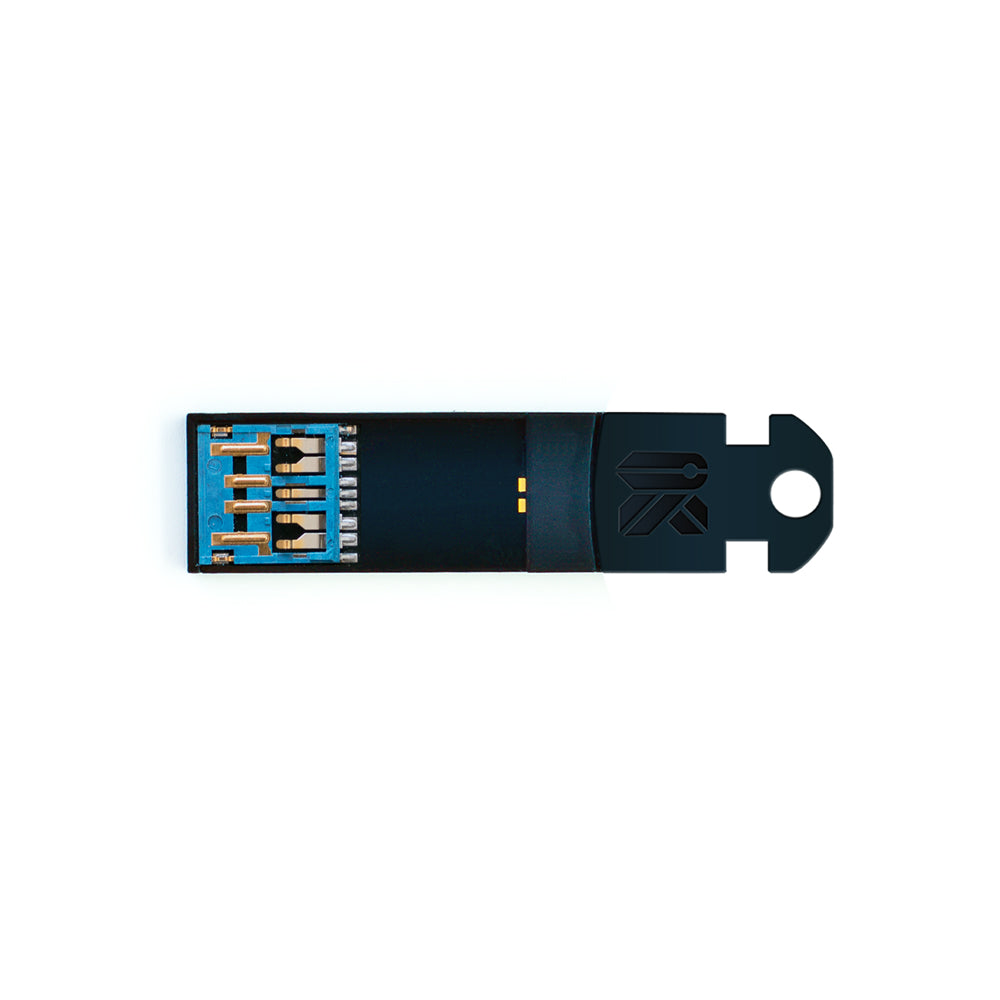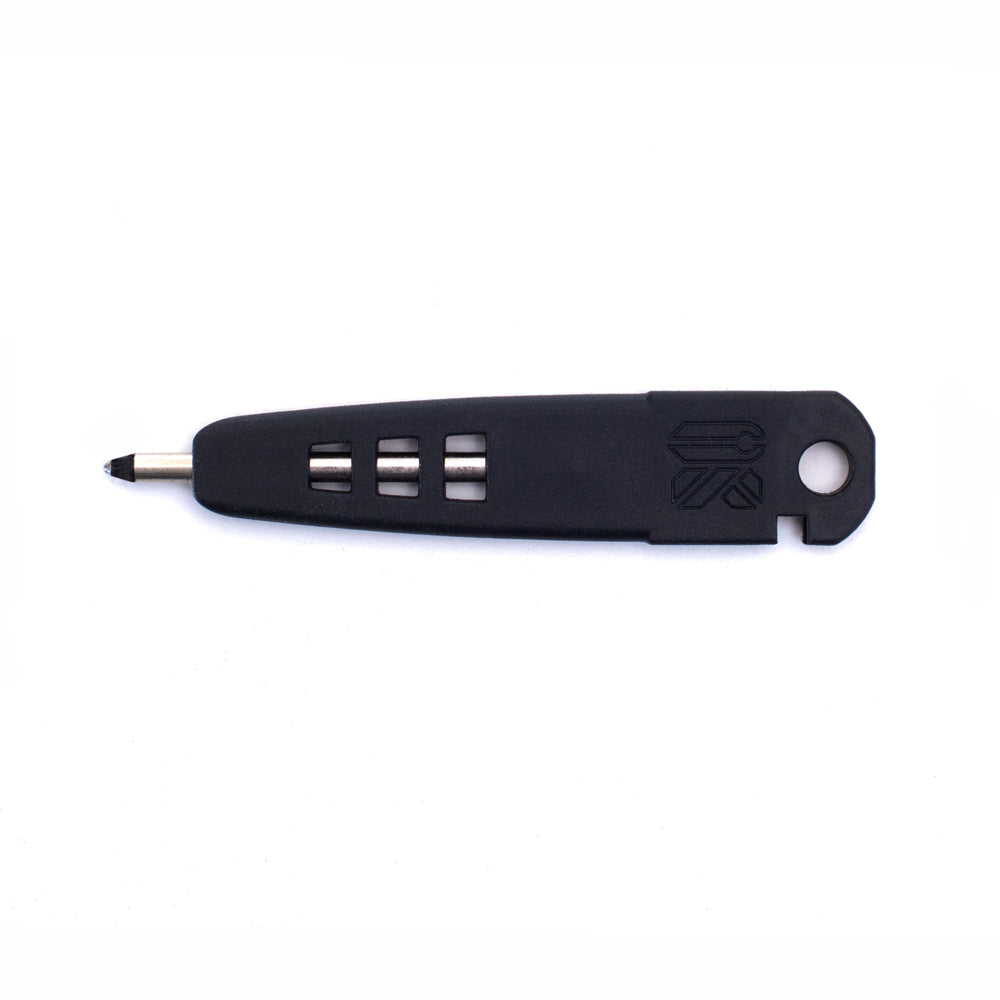 Choose Your Modules
Modules and/or Faceplates snap onto both sides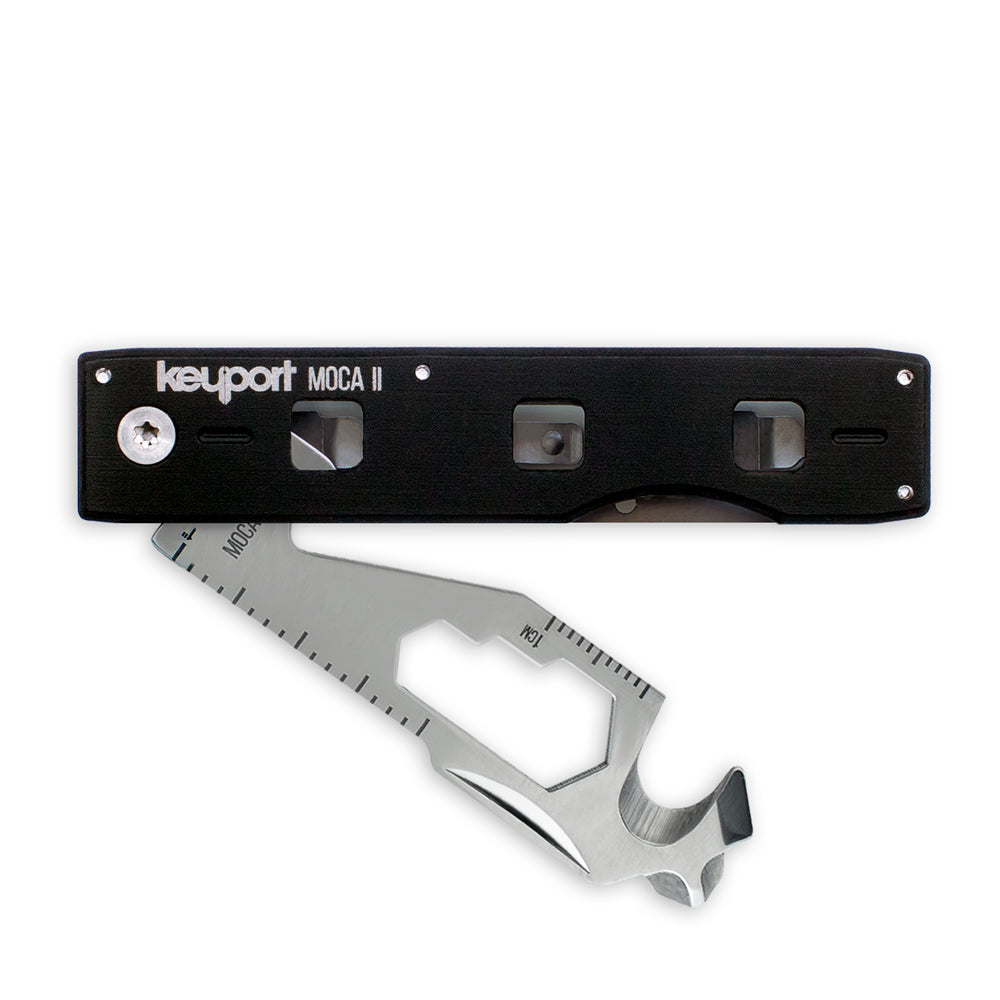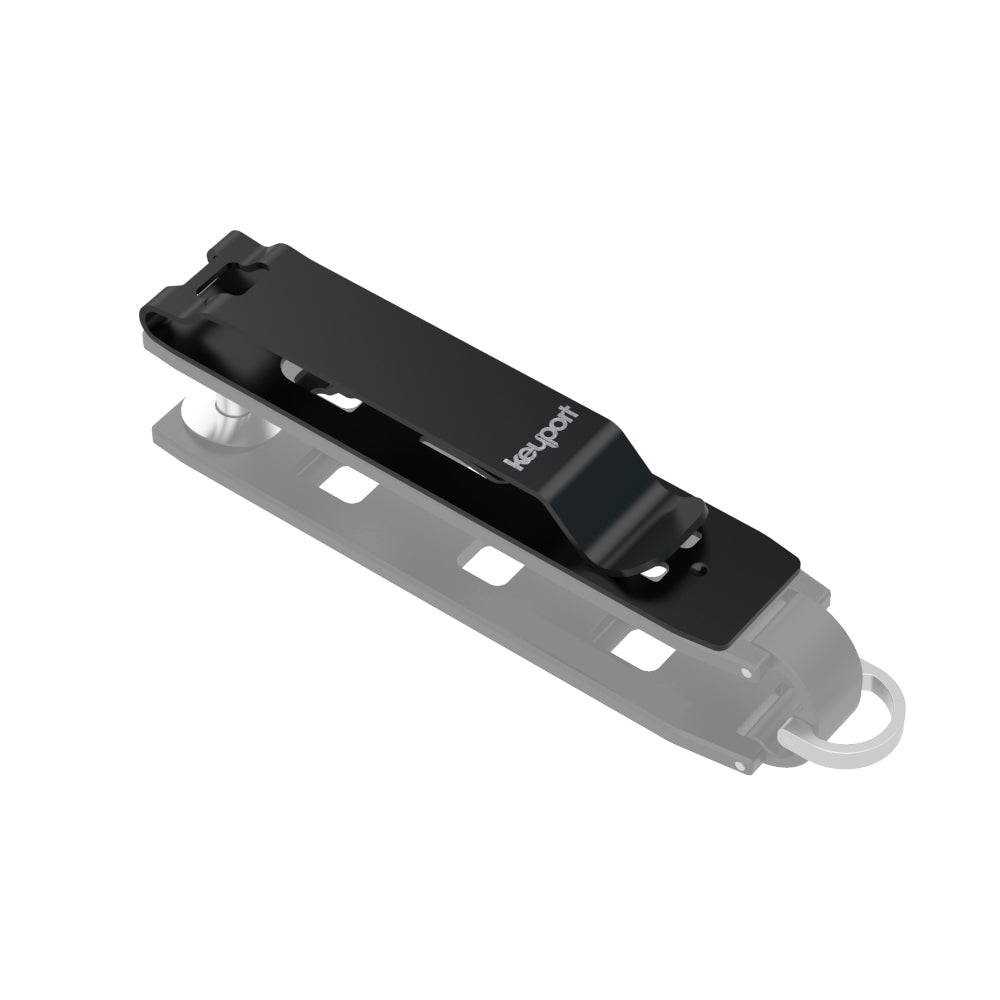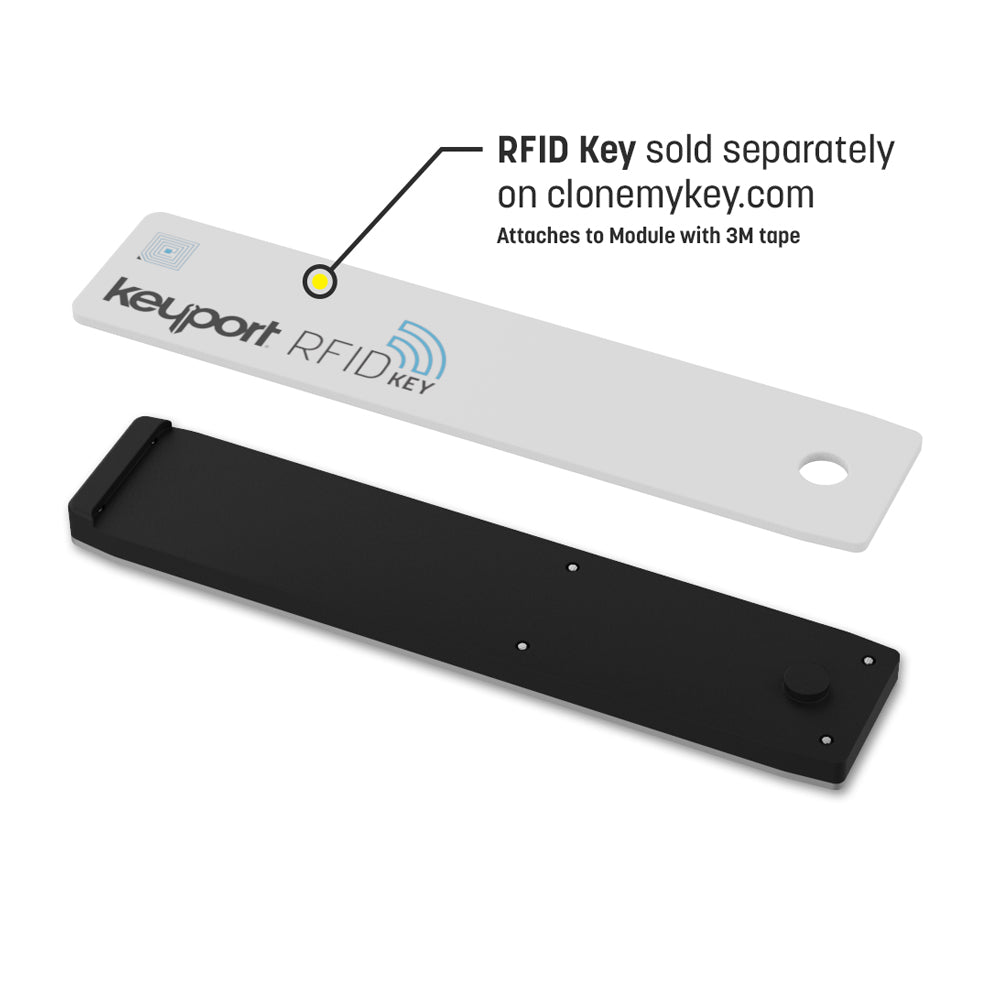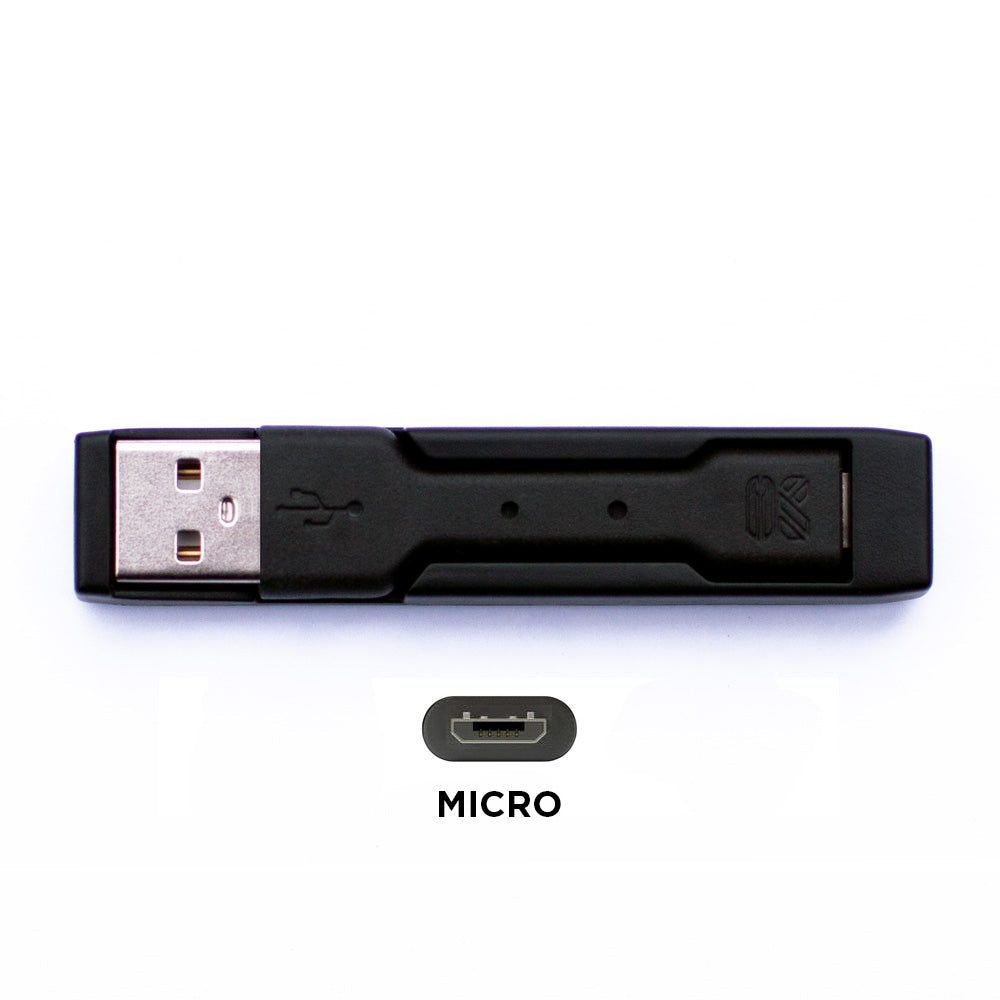 Choose Your Accessories
Add some bling or additional functionality to your Slide