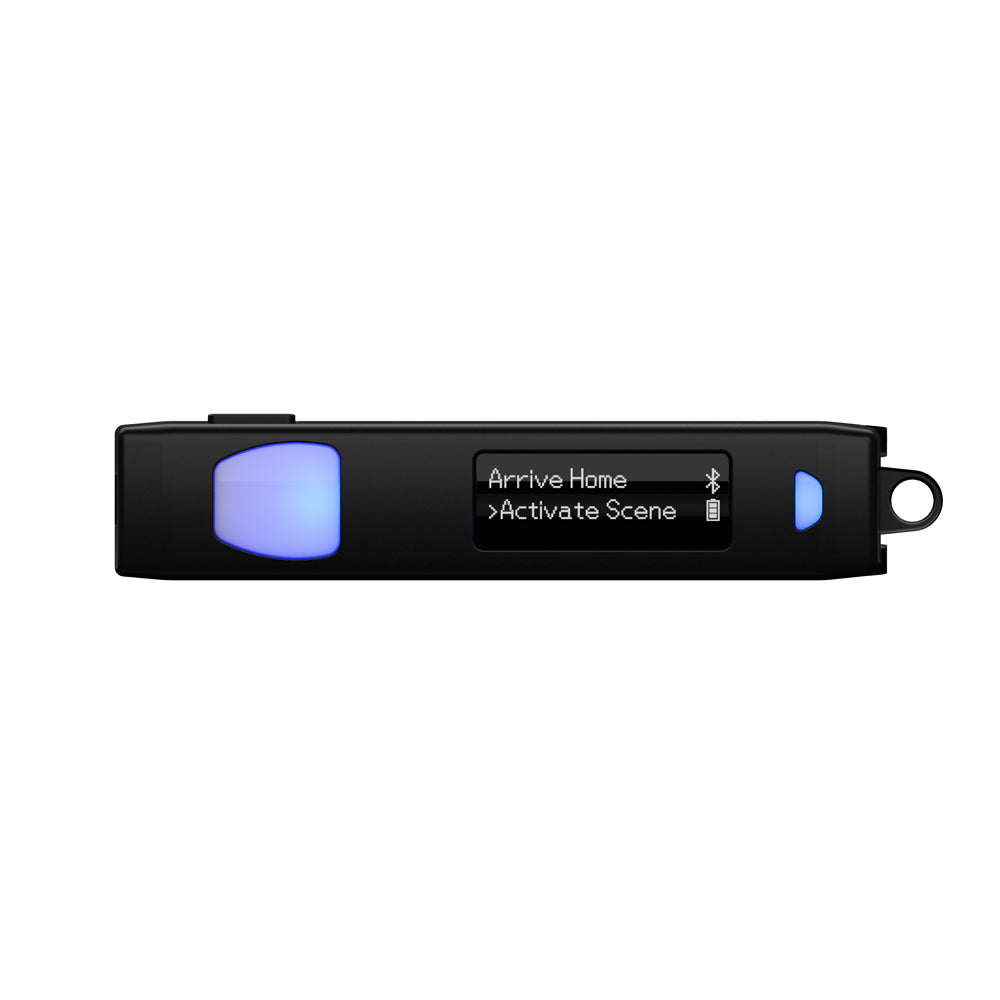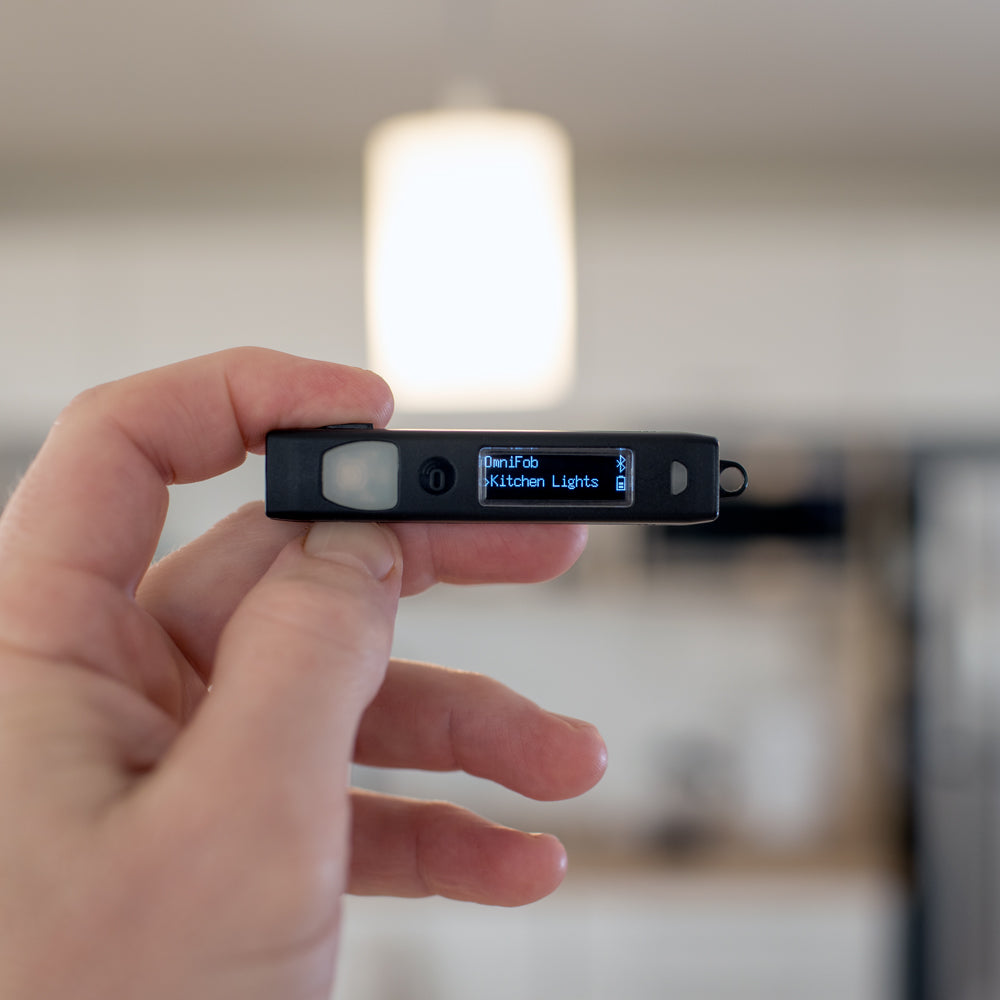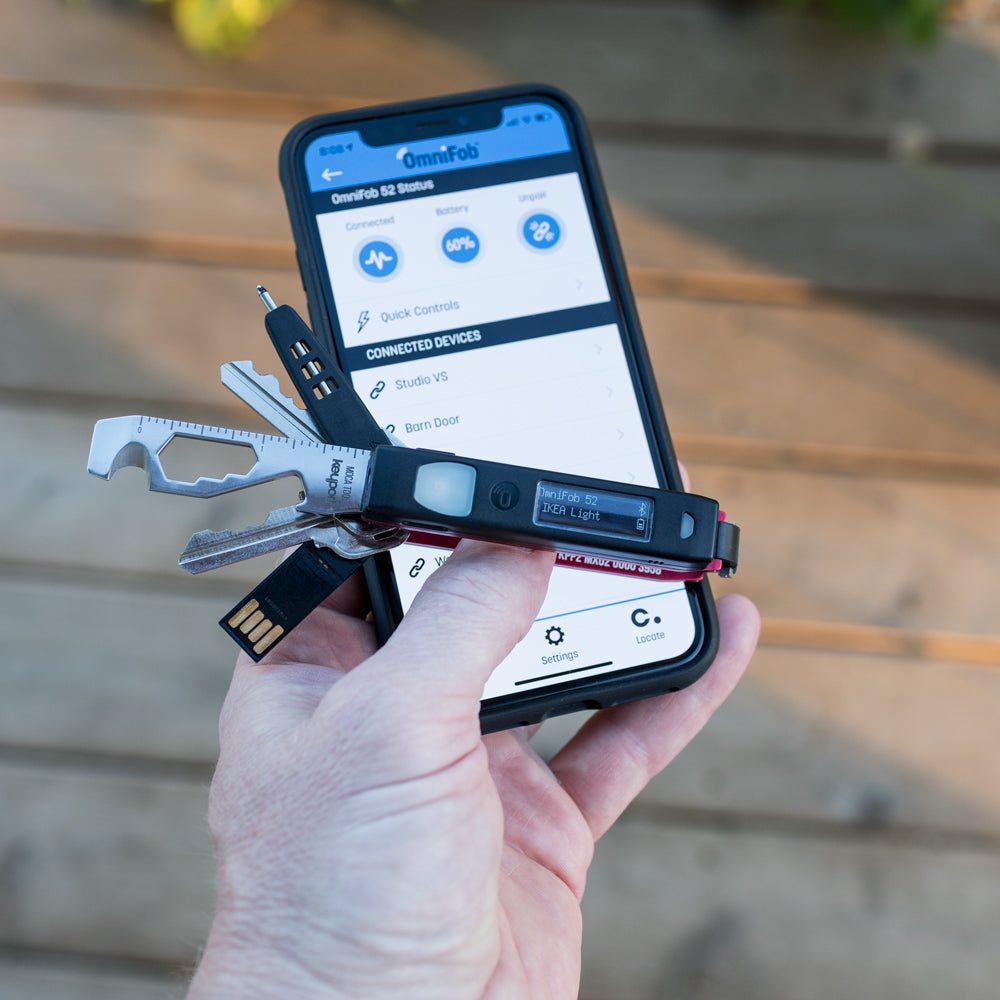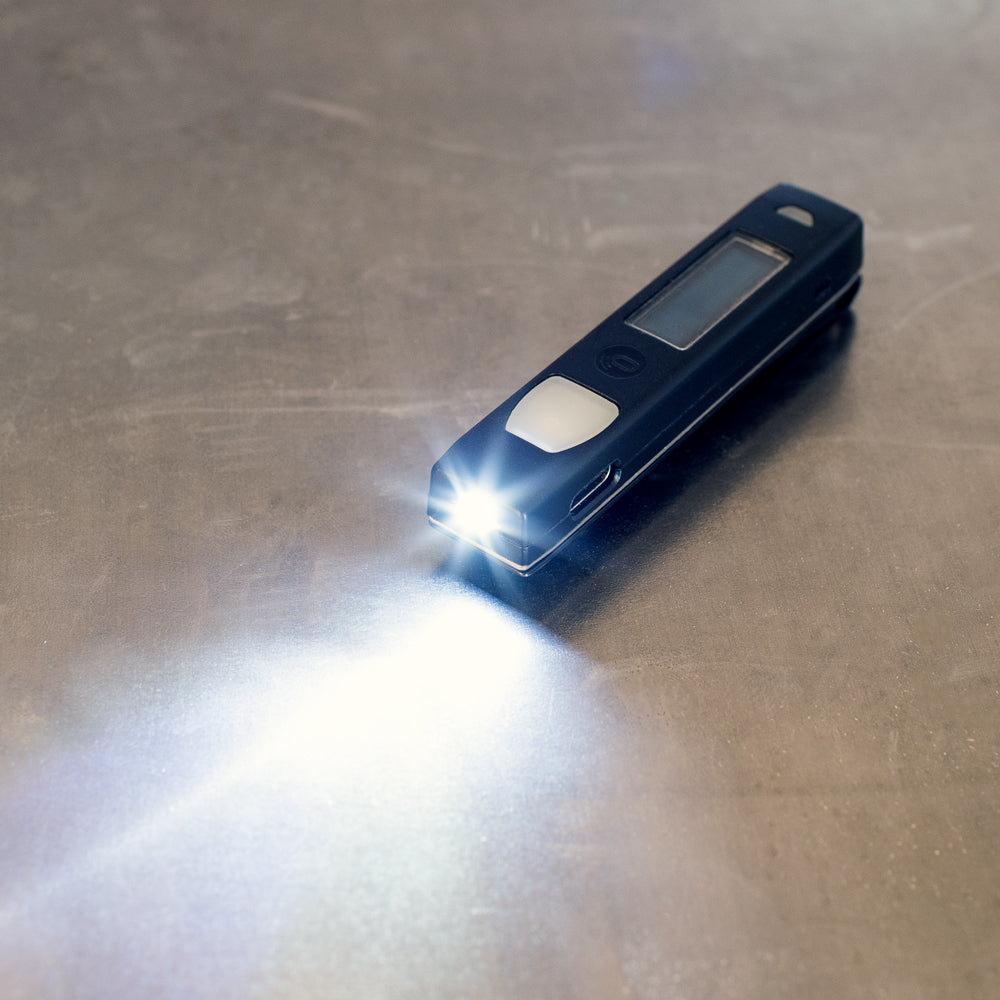 OmniFob Smart Remote Module
Sale price

$178.00
Regular price
(/)
---
Description
OmniFob is the shortcut remote for your smart devices with a built-in Bluetooth LE locator, mini-flashlight, & remote camera trigger. It's like having multiple smart buttons, apps, & fobs in one remote. Works with Samsung SmartThings Ecosystem. Removable Pocket Clip Included with every unit.
Choose options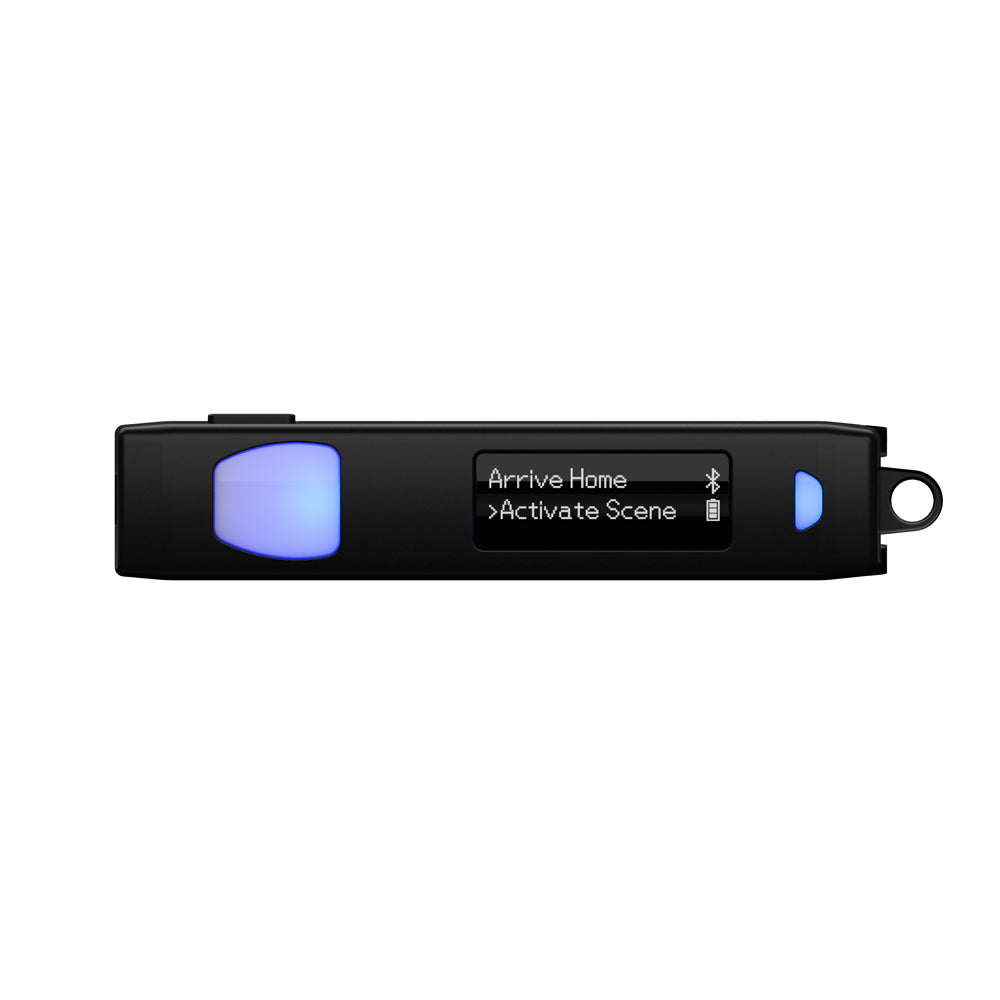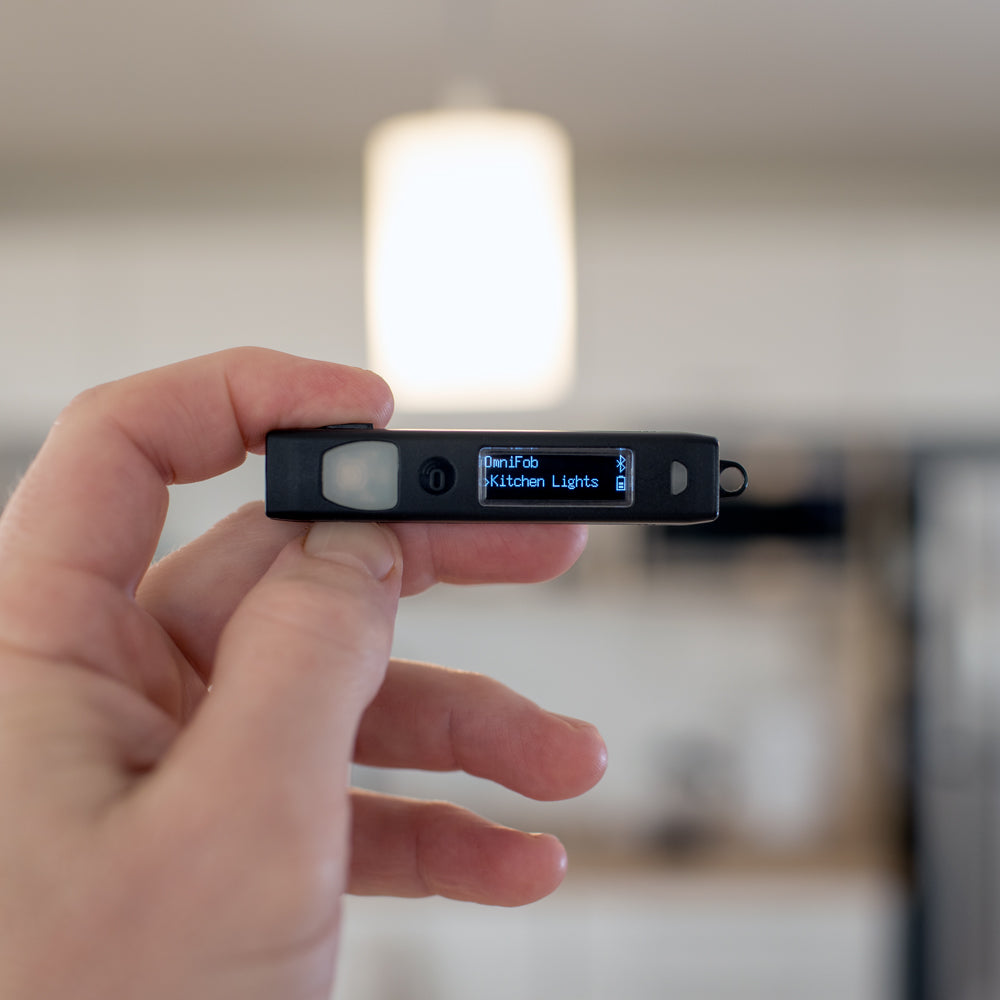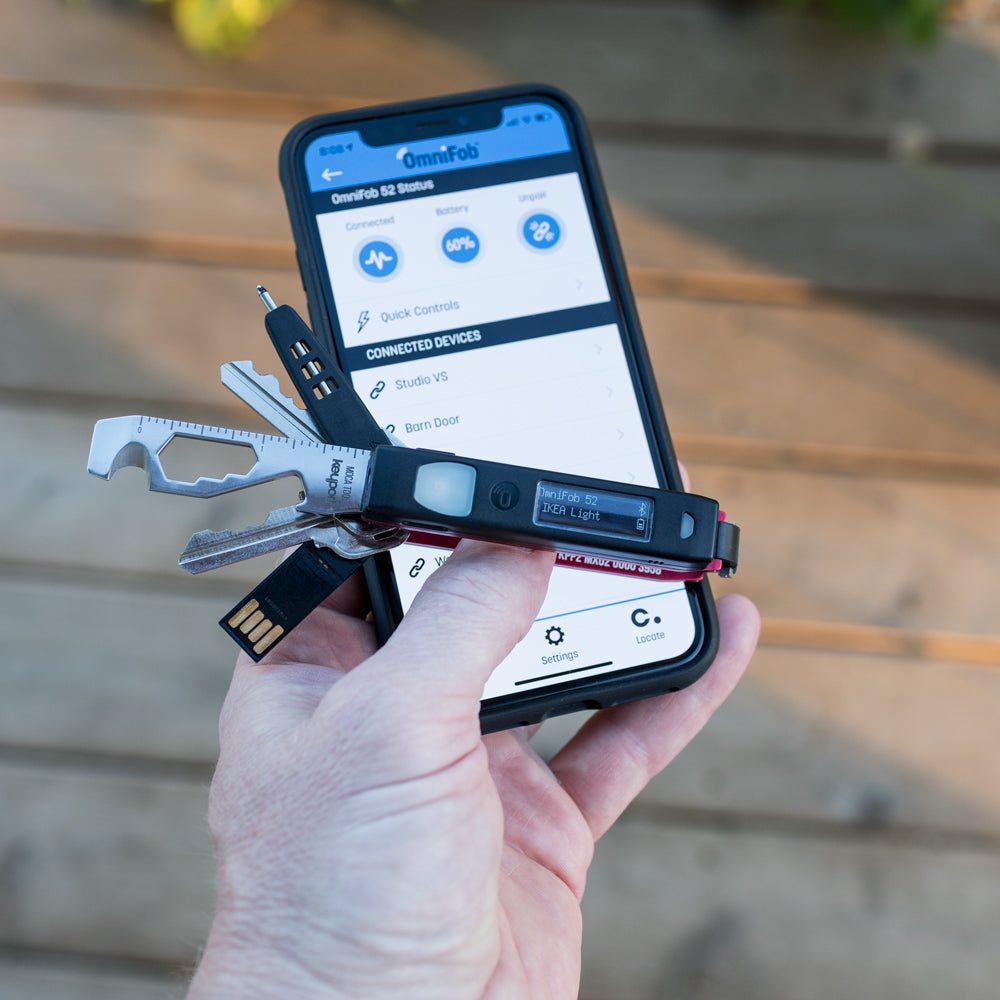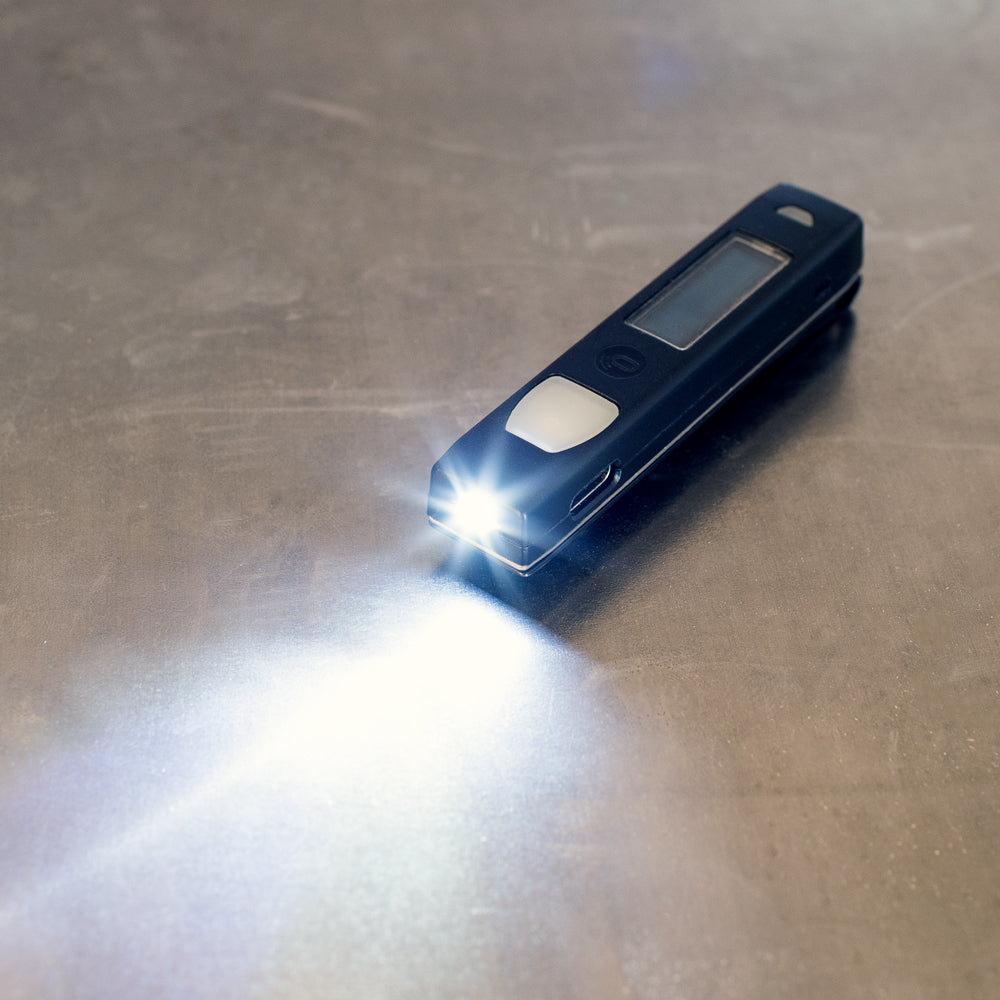 Product Description
OmniFob is the shortcut remote for your smart devices with a built-in Bluetooth LE locator, mini-flashlight, & remote camera trigger. It's like having multiple smart buttons, apps, & fobs in one remote. 
How OmniFob Works
OmniFob pairs with your smartphone via Bluetooth. Using your phone as a hub, the OmniFob app calls secure cloud APIs to control your smart devices through a wide range of communication protocols including ZigBee, Z-Wave, Wi-Fi, Bluetooth, etc.
Open your garage, unlock your door, turn on your lights, start your car, find your keys, control smart home scenes, and more all in one VERY smart fob that attaches easily to any conventional keychain and that is also compatible with Keyport's modular Slide 3.0, Pivot, and Anywhere Tools.
Activate multiple devices with one click
Scenes (as Samsung SmartThings* calls them) allow a user to initiate multiple commands at once.  For example, a Leave Home routine might include the following:
Close the garage
Lock the front door
Arm the security system
Turn off all smart lights
Set the thermostat to an away temp
Quick Controls

OmniFob can control over 100 devices and scenes. But since OmniFob only has two buttons, how fast is it to access all your devices if you have to scroll through the menu each time? The answer is… Quick Controls :)   
With Quick Controls, you don't have to look at your OmniFob to activate it. You can simply perform a double-click, long press, quad-click, or shake & click to trigger your most frequently functions. Quick Controls combined with a scene or routine allows you to trigger smart actions quickly without digging your phone out of your pocket or purse, unlocking it, selecting an app, opening it, and then selecting the function you wish to initiate. Quick Controls are completely customizable in the Keyport app so you can assign your most frequently used actions to the Quick Control option of your choice. Currently we are building five standard Quick Controls in addition to a panic trigger for personal security (more on that below).
Smart Device Compatibility 
OmniFob is compatible with a wide range of devices through Samsung SmartThings, as well as a handful of direct connections to great partners like Chipolo and Nexx Garage (iOS Only).
View the entire SmartThings ecosystem.
Built-In BLE Locator
OmniFob has incorporated a built-in Bluetooth locator powered by Chipolo so you can find your OmniFob from your phone... or find your phone from your OmniFob.
And it works with Siri, Google Assistant, and Alexa. 
Remote Camera Trigger
Trying to take the perfect selfie is not exactly the suavest of moves. Now you can use OmniFob as a remote camera trigger (via the Chipolo app) so that you can do it without looking like a tourist.
Mini-Flashlight
A tiny keychain flashlight is always a useful everyday carry item.  To give you one that doesn't take up any additional space, we added a mini-flashlight for shining a little light when you need it most.
Security
If you lose your OmniFob, your connected devices will not work outside your phone's Bluetooth range but you can still track it with the Chipolo app. For security, you can unpair your lost OmniFob's devices so they won't work if it re-enters your Bluetooth range, but the Chipolo location service will still work. Once found, you can easily reconnect your devices. 
OmniFob does not connect directly to your devices. It simply connects to the Keyport app on your smartphone via Bluetooth and acts as a shortcut to your smart apps. It's that simple. All the work is done app to app, by your smartphone, just as if you are controlling your devices directly from your smartphone. When you press a button to activate a device, scene, or routine on the OmniFob, it sends a signal via Bluetooth to the Keyport App on your phone. Our app sends the command to the 3rd party app, which then triggers the action and... voila. 
Specifications
Note: To optimize battery life, it should be fully charged every 2-3 months during periods of non-use.