Pre-Order the Limited Edition Keyport Slide 4.0 LE1
After a two+ year long hiatus, the Keyport Slide is returning!
We are excited to launch a pre-order for the Limited Edition Keyport Slide 4.0 LE1 which will open to the public on Tuesday, 1/24 at 12pm PT.
Pre-orders will be fulfilled in batches on a first come, first served basis. The first batch will take approximately 14 weeks from our production purchase order with the manufacturer followed closely by subsequent batches.
Over the course of Tuesday morning, we will be notifying the following (in order):
Keyport Discord VIKs
Keyport Discord + Pivot Now, Slide Later discount holders
VIP SMS Subscribers
VIP Newsletter Email Subscribers
Previous Keyport Kickstarter Backers
About the Slide 4.0 LE1
Infusing utility with style, the Limited Edition 4-Port Keyport Slide 4.0 LE1 is a premium, all-metal key organizer that consolidates your keys, pocket tools, and smart tech into an indispensable universal access device.
What Differentiates the Slide from Other Key Organizers
Ultra premium - Top quality materials, machined, hand assembled, limited edition
Unique form factor - Reduces keys, lightweight, compact, and makes keys cool
One-handed access - The ONLY key organizer with true one-handed access
Keyport Key Blades - Proprietary one-size-fits-all heads that significantly reduce the size and weight of traditional keys
Modularity - Incorporates Keyport's one-of-a-kind modular everyday carry system
Lost & Found - Includes a FREE 2-year subscription to KeyportID recovery service
The Limited Edition Slide comes in two material/color options:
Black Anodized Aluminum @ $69 *
Natural Titanium @ $129 *
* Blades, Modules, Inserts, and Accessories sold separately
The Slide features Keyport's one-of-kind modularity with a range of superior quality tech and tool modules. Simply snap on a Module or Faceplates and remove it just as easily by depressing the Slide 4.0's new module release tabs.
What We Have Improved Since the Slide 3.0
Removable stainless steel bezel (strongest to date)
Front loading Keyport Key Blades
Module/Faceplate removal lever mechanism
Spring loaded detachable D-ring
New material option - Titanium
Limited edition serial number
As an ode to the original Slide design that took the internet by storm back in 2007, the unique modular design features a stainless steel detachable bezel (to load your Key Blades and Keyport Inserts), stainless steel Nodes to smoothly deploy and retract your keys and tools, and a spring loaded detachable minimalist D-ring for attaching loose items. It comes in two material options - 6061 Aircraft Grade Aluminum and Grade 5 Titanium. Ultra compact (2.87" x 0.83" x 0.59" / 73mm x 21mm x 15mm) and lightweight (1.1 - 1.3 oz), the Slide is the ONLY key organizer with truly one-handed access. To maintain its minimal form, the Slide utilizes Keyport's proprietary Key Blades which replace your existing keys (locks stay the same) and which feature a one-size-fits-all head, thereby removing half of the size and weight of traditional keys.
Each Slide 4.0 LE1 comes with a FREE two-year subscription to our exclusive KeyportID lost & found service. Every Slide 4.0 has a unique serial number laser engraved on the metal housing along with a discrete Reward if Found > mykeyport.com/id logo. Simply register your Slide 4.0, and you have the assurance a good samaritan can get if back to you anonymously and privately if you ever lose it.
Here are the previous posts on the Limited Edition Slide 4.0:
Graphic by @theBHead and shared on our Discord - We ❤️ the enthusiasm!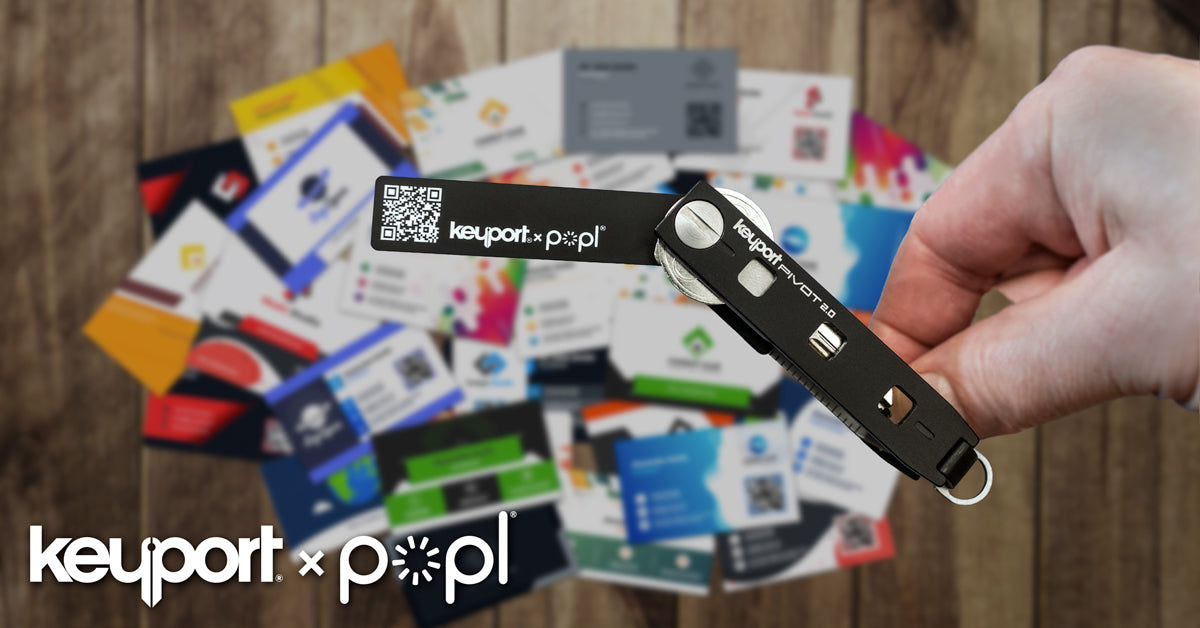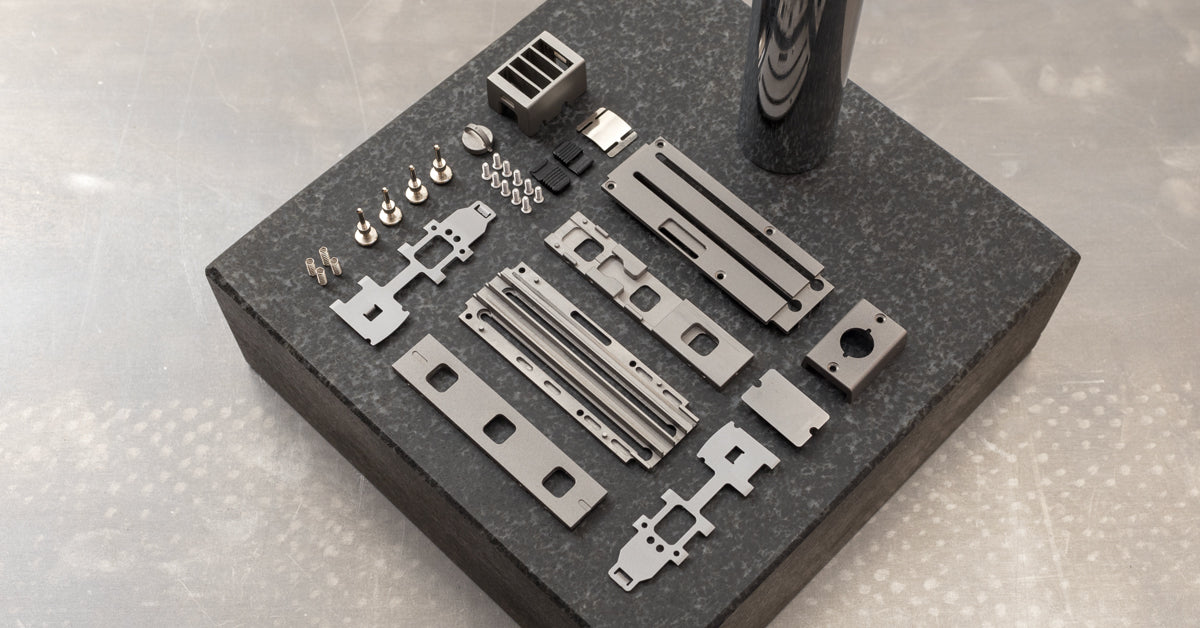 Keyport Slide 4.0 LE1 Update #1
Slide 4.0 LE1 Titanium Parts EVERYTHING YOU NEED TO KNOW This blog post will address the most popular questions we have received over the past couple of weeks about the Slide 4.0 LE1. While much ...
Read more