Las Vegas is known for its casinos, neon lights, shows and clubs, but did you know there's a lot more to do in the valley besides all of that?
If you have an extra day (or half a day) while visiting our beautiful city, consider one of these hikes only a short drive from the world famous strip.
---
SMYC at Red Rock Canyon National Conservation Area
1.3 Miles of beautiful desert landscape at Red Rock Canyon NCA located on the 13 Mile scenic drive.
---
Moenkopi at Red Rock National Conservation Area
2 Miles of hiking in the valley of Red Rock Canyon NCA, trail head right behind the visitor center.
---
Although tunnel number 3 is closed for renovation, this is still worth visiting if you like Hoover Dam history. Located close to the Lake Mead visitor center.
---
Want to get away from the desert heat? Drive about an hour north to Mt Charleston and hike the Mary Jane falls trail.
---
Wetlands park is located on the east side of the valley. 2900 acres with several miles of paved and unpaved trails.
---
While all of these hikes are pretty easy with the exception of Mary Jane Falls, which is a little harder but totally worth it, You're still hiking in the desert so it will most likely be extremely hot . Consider hiking early in the morning (gives you more time for pool parties during the afternoon). Wear hiking shoes, bring lots of water and don't forget to take some Anywhere Tools with you like the NEBA Knife, Pocket Flare or the MOCA 2 Module in combination with our Pocket Clip.
One last thing, while you're in Las Vegas make sure to stop by Keyport HQ and pay us a visit to try out all the new products in our retail store.
Happy Trails!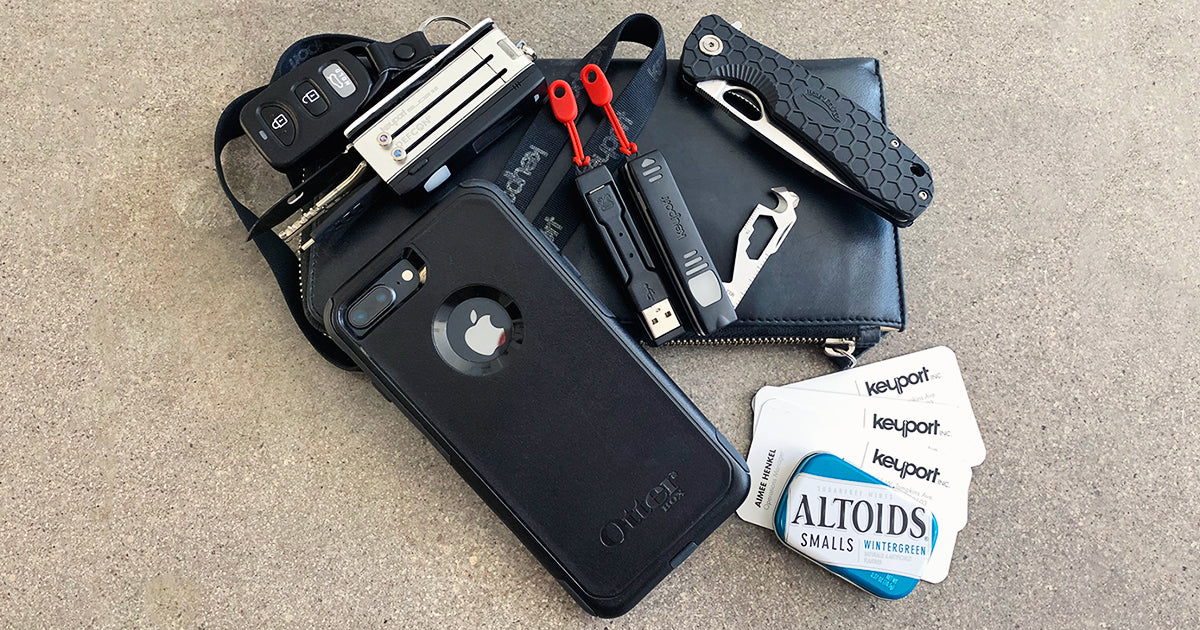 A woman's purse can be a bottomless pit of excess and unneeded items. While I don't claim to not have the random candy wrapper, body spray, lipgloss or earring floating around in my bag, I always h...
Read more