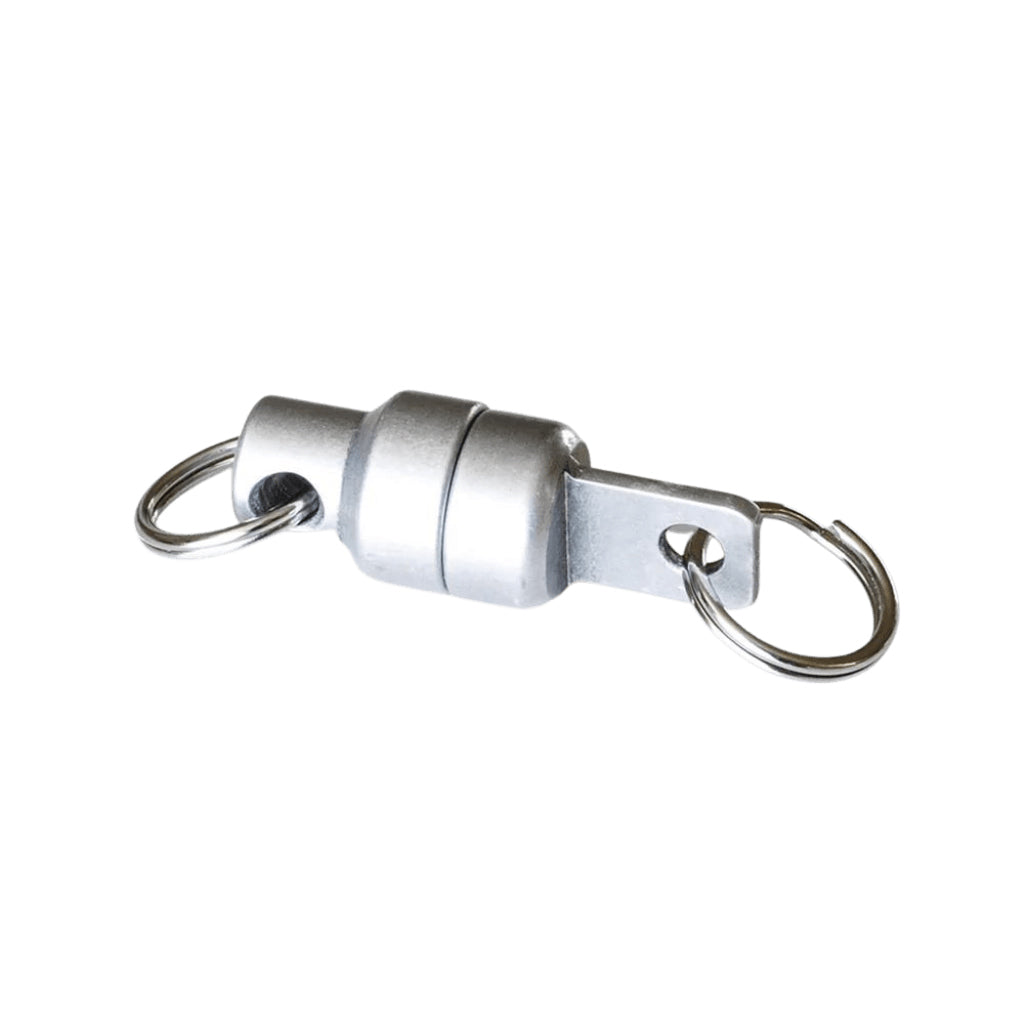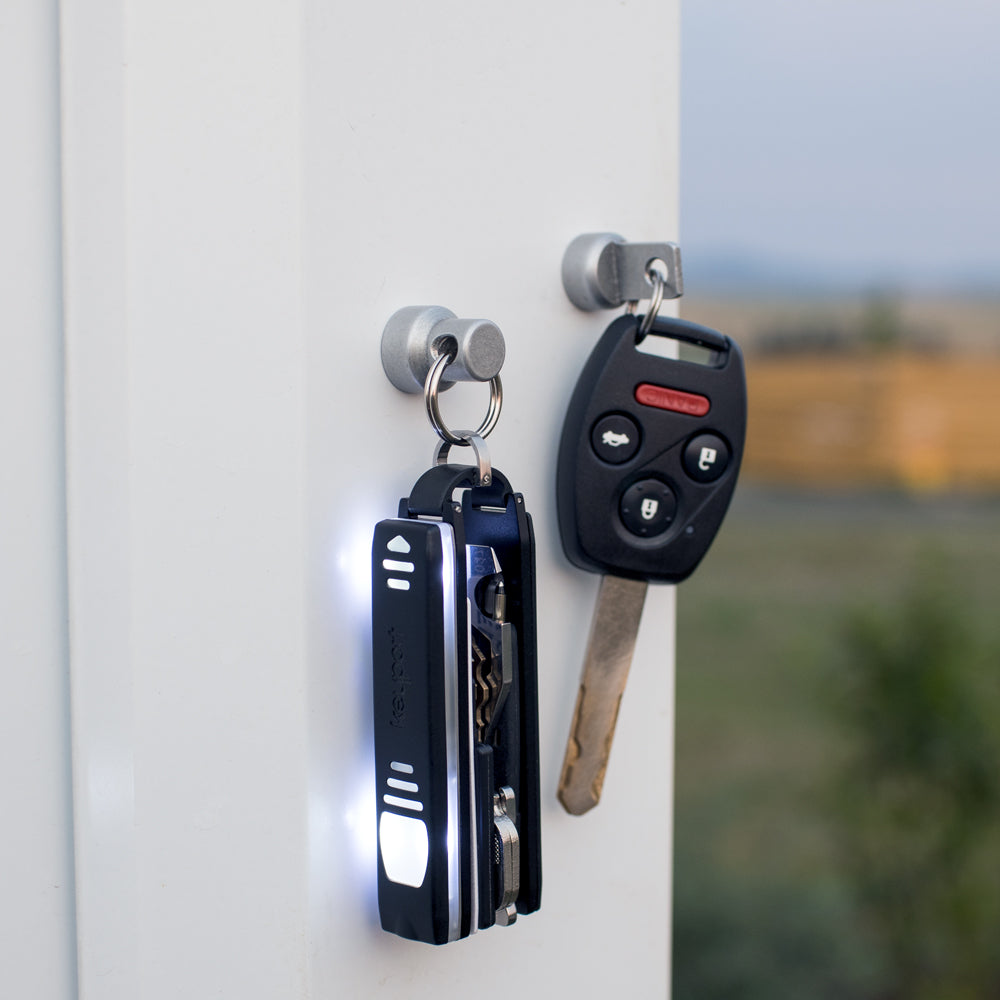 Keyport Aluminum KO Quick Release by Urban Carvers
Save 13%
Sale price

$35.00
Regular price

$40.00
(/)
---
Description
EXCLUSIVE magnetic breakaway quick release hand-crafted by Urban Carvers and designed specifically for Keyport key organizers. The flat side allows you the option of attaching it to the Pivot pin (alongside your keys; just remove the split ring beforehand) in addition to connecting it to the D-ring. Premium Neodymium rare-earth magnets / aluminum casings with non-ferrous nickel plated brass split rings (18mm) / 1.7" (not including split rings) / 1.2 oz.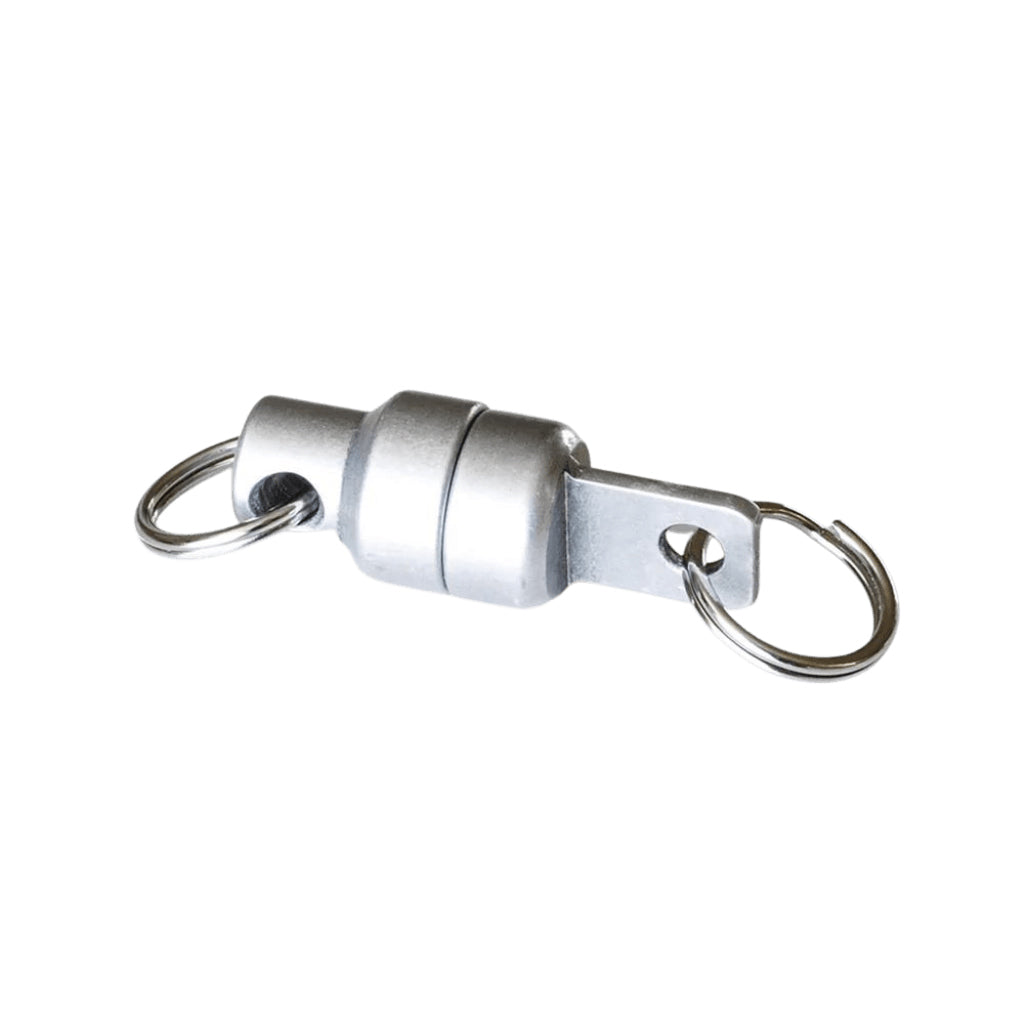 Keyport Aluminum KO Quick Release by Urban Carvers
Sale price

$35.00
Regular price

$40.00
Choose options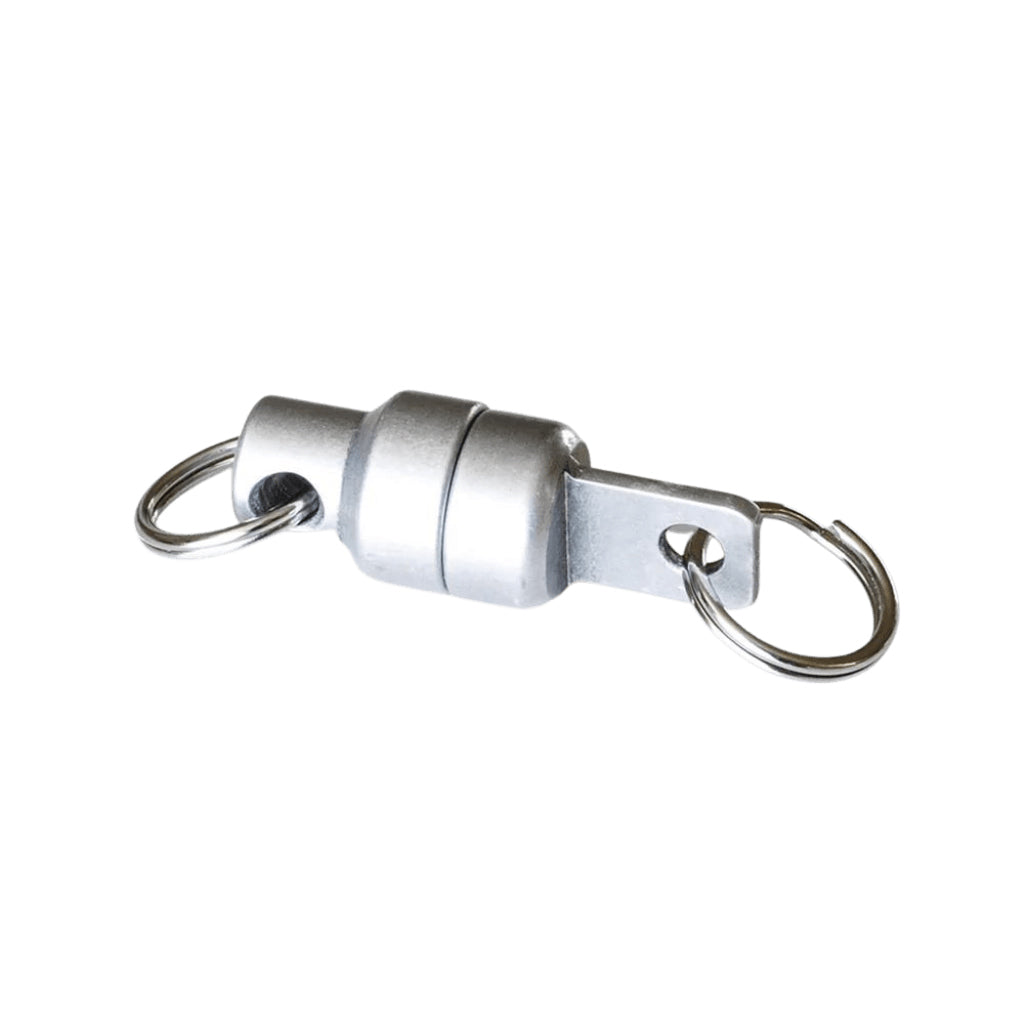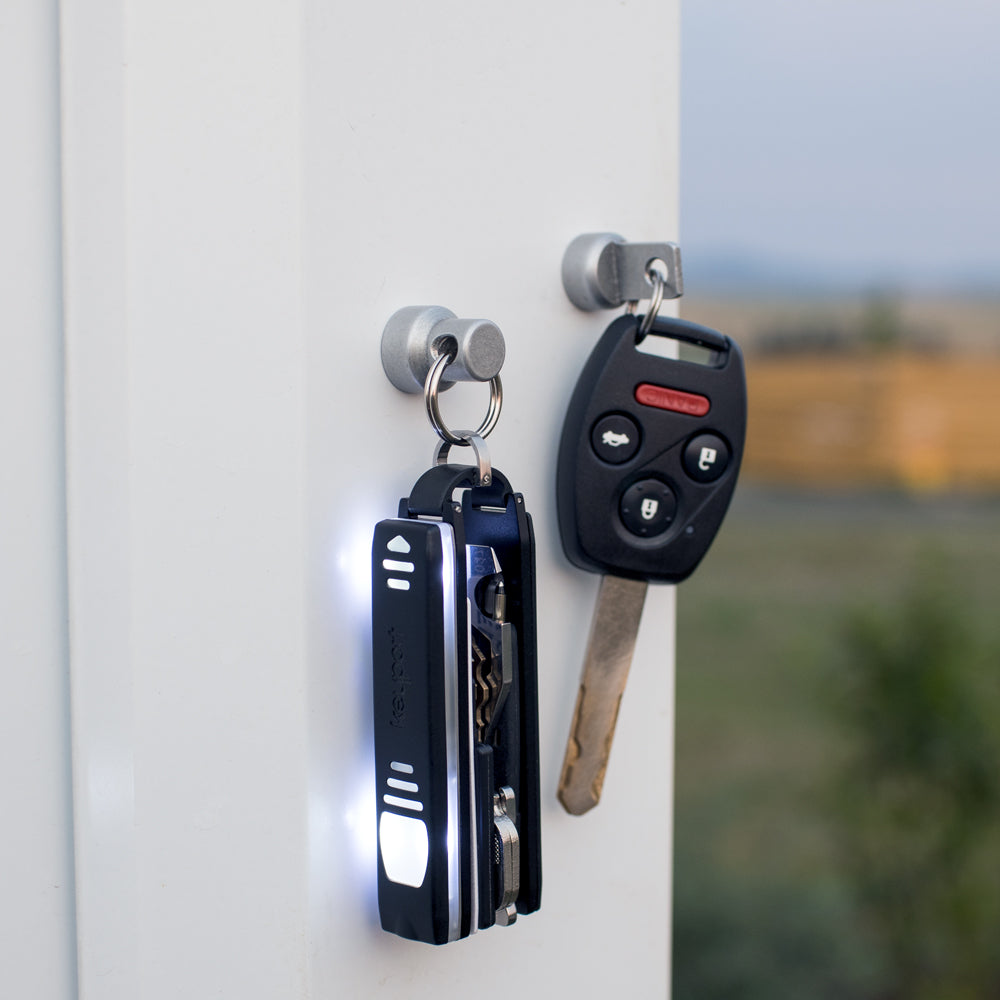 Product Description
Urban Carvers creates some of the highest quality handmade magnetic breakaway quick releases anywhere. UC's premium quick releases feature the strongest available magnets and are guaranteed for life.
The Keyport Aluminum KO Quick Release (1.7" not including split rings / 1.2 oz.) was designed exclusively for key organizers and key holders as it features a flat side so that you can add it to the Pivot pin or connect it to the D-ring. It includes aluminum casings along with non-ferrous nickel plated brass split rings (size 18mm) on each end and connect via two Neodymium rare-earth cylinder magnets (N52 rated 7 - 9 lbs). Neodymium magnets don't require batteries, don't wear out over time, and require no maintenance. Each UC quick release has been individually turned on a CNC and hand finished.
UC Quick Releases are ideal for a Keyport or keychain because they allow you to break up your keys into two distinct sections. This is useful for a wide range of reasons including:
Organizes and separates your key fob and other loose items from your Keyport for easy access
Saves wear & tear on your car ignition from excess weight and keeps your keys from scratching the dashboard of your car
Enables you to put the items you are not using in your pocket when riding your motorcycle instead of blowing around in the wind and scratching up the triple trees
Lets you give your car key to a valet without having to hand over the rest of your keys or Keyport
Enables you to hang your keys or Keyport on virtually any metal surface like a refrigerator or file cabinet
As seen on Best Damn EDC - Click Here.
Learn more about Urban Carvers here.