KeyportID - The Ultimate Lost & Found Recovery Service for Your Keyport
The Problem
Every year, millions of keys and other valuables attached to conventional keychains are lost, and because they have no identifying information on them (for good reason), they stand little chance of ever being recovered by their owners.
Keyport is helping to change that.
Our Solution
To solve the single biggest problem associated with keys and other daily carry items… losing them, Keyport was the first company to develop an incentivized lost and found program that assists its customers in the recovery of lost devices. Over the years, we have assisted in the recovery of hundreds of Keyports, saving our customers the pain and high cost of having to rekey locks, get exorbitantly expensive new vehicle remotes programmed, and re-purchase all of the other items they had previously attached to their bulky keychains like multi-tools, bottle openers, USB flash drives, mini-lights, RFID access fobs, security tokens, etc.
Here is one example of a Keyport Lost and Found success story.
KeyportID - Exclusive Lost & Found Recovery Service
Since then, we've upgraded our lost & found program by partnering with our friends at KeyFetch to create KeyportID, an exclusive online lost & found recovery service that utilizes the unique serial number engraved on each Keyport to connect owners and finders directly and anonymously at a click… no middle man, no number to call. This incentivized direct connect between owner and finder significantly reduces the time it takes to recover your misplaced Keyport. Now EVERY Pivot and Slide 3.0 now comes with a FREE two year subscription to KeyportID.
We even offer a Reward if Found as an added incentive to those who find and help reunite our customers with their lost items.
Unlike other key finder services such as Boomerang Tag, you will not have to wait up to a week with the hope of receiving your keys back in the mail, which is not much value because at that point, you will have already had to spend the time and money to replace your keys and all the rest of the items on your keychain.
How KeyportID Works
As soon as you get your Keyport Pivot or Slide 3.0, the first thing you do even before showing it off to friends and family is to register it with KeyportID. We cannot stress how important this step is. If you do not register your serial number with KeyportID, there is no way for a finder to get in touch with you. Activating your ID is simple. Just visit https://www.mykeyport.com/id and type in your Keyport serial number into the ACTIVATE ID tab and click ACTIVATE NOW.
A couple of quick and easy questions later, and you are all set. That's it.

Now, if you misplace your Keyport and think that you may have left it somewhere outside the home, you simply log into your KeyportID account and report your Keyport lost at the click of a button. You can even leave a message for the Finder like this:
When someone finds your lost Keyport, they will be able to contact you directly and anonymously via the KeyportID website. You will be able to have a private conversation to facilitate the safe return of your Keyport.
Along with your undying gratitude, you can provide the Finder with a reward like a Keyport gift certificate, which we are happy to coordinate for you. In addition, the Finder also receives a little thank you from us for taking care of our customer, for being a good samaritan, and for generally making the world a better place.
There is simply no faster, smarter, or easier way to protect your Keyport than by taking advantage of the FREE two year subscription to KeyportID lost and found recovery service. Don't worry, once your two years are up, the annual subscription to keep your service current (which we highly recommend) is only $4.99, the equivalent cost of one Keyport key Blade. Just ask anyone who has ever gone through the pain of losing their keys and having to replace them whether or not it is worth it.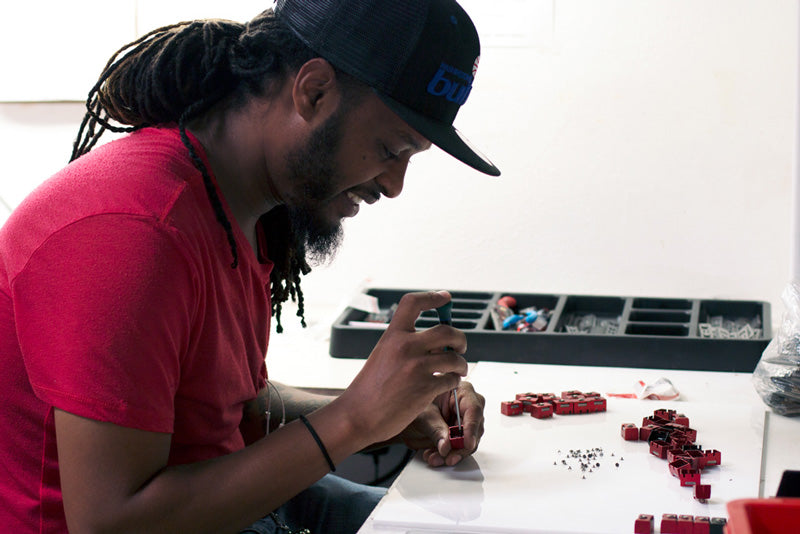 The Legend of Nebiyu Detti a.k.a. Neb
Neb's signature phrase, "I GOT YOU," was a testament to his friendly disposition, team spirit, outstanding work ethic, and attention to detail. He took on every task, big or small, with a smile. N...
Read more