Anywhere Tools™ // The Ultimate Modular Everyday Carry System
Our Anywhere Tools™ campaign was successfully funded by over 2000 Backers and all rewards have been shipped. We raised $149,253 via Kickstarter and Indiegogo which was 686% of our goal.
Anywhere Tools are now available via our website here.
---
Anywhere Tools introduces a series of new tech and tool modules along with another way to carry them - the Anywhere Pocket Clip. The Pocket Clip and improved modular stacking system gives you a whole new array of carry options for Keyport Modules in addition to attaching them to the Keyport Pivot and Keyport Slide 3.0. The Keyport system is the most advanced EDC solution available because of its one-of-a-kind modularity, its broad range of customization choices, and its wide variety of carry options.
Anywhere Tools stacking, no-fastener system is incredibly easy to assemble and customize. Modules are either mid-modules (meaning you can stack on top of them) or outer modules (meaning that they have to be on top). Mid-modules are easily identified by their machined aluminum scales with the three square holes. Both the MOCA II and NEBA Knife are mid-modules while the Pocket Flare Mini-Flashlight and WeeLink Cable Charger are outer modules. In place of an outer module, you can add a wide range of slide plates including a barcode or one with custom text.
Anywhere Pocket Clip™
Constructed of one piece hardened spring steel, the Anywhere Pocket Clip uses the same cutting-edge modular attachment feature as the Keyport Pivot and Slide 3.0. The unique no-fastener design allows you to attach and detach modules in a literal snap. It can also be used as a money clip. All modules that fit the Pivot and Slide 3.0 are compatible with the Pocket Clip.
MOCA™ II Module
Designed especially with Slide owners in mind, the MOCA II is an update on our MOCA 10-In-1 Multi-Tool. We have updated the design to feature a unique stowage latch, a 180 degree stop, and refined the tip to include both a Phillips and a flathead screwdriver, along with an improved cord cutter that slices through boxes, cords, and nearly anything else with ease. The MOCA II is a mid-module, so you can stack other modules or Side Plates on top of the scale for extra comfort and personalization.
Tools included: Bottle Opener • Flathead Screwdriver • Phillips Head Screwdriver • Cord Cutter • Box Opener • Scoring Tool • Hex Bit Driver • 1/4 inch Wrench • 5/16 inch Wrench • 3/8 inch Wrench • 1 inch Ruler + 1 cm Ruler
NEBA Knife™ Module
Named in honor of our fallen team member, Nebiyu Detti, this high quality EDC pocketknife carries on his name and spirit. Whenever anyone needed a little help, Neb was always there with his signature slogan, "I got you." The NEBA Knife continues in this tradition with a stylish, beefier pocketknife that will serve you well in a pinch. The slip-joint knife features a 2" clip point blade and an improved spring mechanism with a half stop and thumb jibbing for extra grip. With the Pocket Clip attached it is very comfortable to hold with no unpleasant hot spots. The NEBA Knife is also a mid-module, so you can stack other modules or a Side Plate on top of it.
Pocket Flare™ Module
An upgrade from our base mini-flashlight unit, the Pocket Flare is over two times brighter (27 lumens vs. 12 lumens max output) and features lamp mode, a lantern-style light around the entire base of the module to cast a wider light than that of the front beam. We also replaced the slider button with a push button. The Pocket Flare is rechargeable via USB micro, displaying red during charge mode and green when fully charged.
WeeLink™ Charger Cable Module
Everyone these days appears to be carrying multiple charger cables stuffed in their backpack, purse, or even pocket. Yet, as the old saying goes, it feels like there is never one around when you need it most. Enter the WeeLink Charger Cable Module. Available in USB to Micro USB and USB to Lightning Cable, WeeLink charger cables are easily accessible to keep all of your most important devices powered up.
ParaPull™ Paracord Link Pull
Alongside the Anywhere Pocket Clip, we designed two products that work in concert to complement the system.
The ParaPull is a short paracord zipper pull style lanyard that makes it easy to pull your Pocket Clip out when you need to get a handle on it. The ParaPull works equally well connecting loose items to either a Pivot or a Slide.
RuSH™ Module Removal Tool
Remove / Screw / Hang - The RuSH Module Removal Tool makes removing modules, particularly stacked modules, a piece of cake. The RuSH Tool doubles as a suspension clip and features a bottle opener and flathead screwdriver to tighten / loosen the Pivot screw. In addition, the RuSH Tool can be stowed in a Pivot without having to disassemble it.
So, When & Where?
The campaign successfully completed and Anywhere Tools are now available here.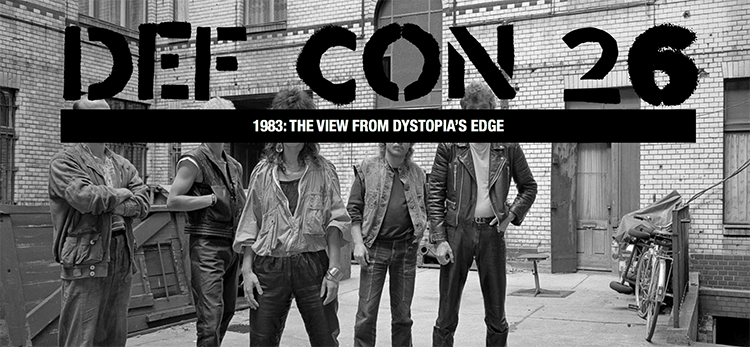 DEF CON, DEFCON, Defcon, or DC as it can be referred to is attended by computer security professionals, security researchers, government officials, law enforcement agencies, and most of all, hacker...
Read more